Boeing Starliner propulsion system completes test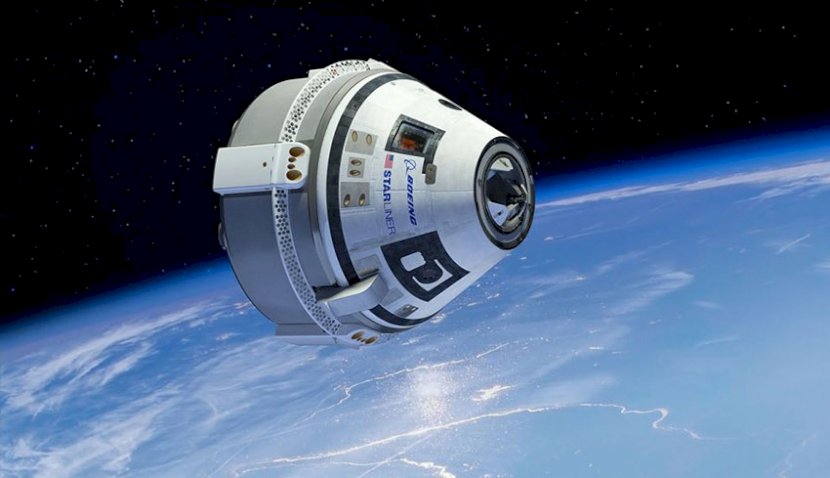 Boeing's CST-100 Starliner propulsion system was put to the test at NASA's White Sands Test Facility in New Mexico. Boeing teams ran multiple tests proving the vehicle's in-space manoeuvring system as well as the critical launch abort system.
The test used a flight-like Starliner service module with a full propulsion system comprising of fuel and helium tanks, reaction control system and orbital manoeuvring and attitude control thrusters, launch abort engines and all necessary fuel lines and avionics, and included: 
19 thrusters fired to simulate in-space manoeuvres;
12 thrusters fired to simulate a high-altitude abort; and
22 propulsion elements, including the launch abort engines, fired to simulate a low-altitude abort.
John Mulholland, vice president and program manager of Boeing's Commercial Crew Program, explained, "With the safety of our astronauts at the forefront of all we do, this successful testing proves this system will work correctly and keep Starliner and the crew safe through all phases of flight."
Boeing's Crew Space Transportation (CST-100) Starliner spacecraft is being developed in collaboration with NASA's Commercial Crew Program. The Starliner was designed to accommodate seven passengers, or a mix of crew and cargo, for missions to low-Earth orbit.
For NASA service missions to the International Space Station, it will carry up to four NASA-sponsored crew members and time-critical scientific research. The Starliner has an innovative, weldless structure and is reusable up to 10 times with a six-month turnaround time. It also features wireless internet and tablet technology for crew interfaces.
"The milestone paves the way for the upcoming pad abort test and flights to and from the International Space Station later this year," Mulholland added. 
The development of a safe, reliable and cost-effective solution for crew transportation services to and from the ISS will allow the on-orbit research facility to continue to fulfil its promise as a world-class laboratory.
With NASA as the anchor customer, Boeing's Starliner is setting the foundation for commercial passenger flights to and from low-Earth orbit destinations to include international astronauts, scientists and even tourists.
Receive the latest developments and updates on Australia's space industry direct to your inbox. Subscribe today to Space Connect here.
Website Notifications