Titomic is set to participate in a joint research project between RMIT University and Lockheed Martin, which will analyse the capabilities of both traditional and additive manufacturing methods relative to radiation shielding within satellites.
As part of the agreement, Titomic will manufacture metal demonstration samples for satellite parts using its industrial-scale additive manufacturing process, Titomic Kinetic Fusion.
According to Titomic, the research project may lead to commercial opportunities for the Melbourne-based firm within the space and defence sectors if the demonstration is successful.
"Titomic is excited to be involved in this RMIT joint research initiative alongside the global defence and aerospace prime, Lockheed Martin, which will provide significant mutual benefit for all involved," Titomic managing director Jeff Lang said.
"As we demonstrate the unique capabilities of Titomic Kinetic Fusion for the additive manufacture of satellite structures, using high-performance metals and superalloys, we are also enabling exponentially faster production to reduce lead-times for the space industry, from months to hours, compared to traditional processes."
Professor Milan Brandt from RMIT University said the study would accelerate the development of manufacturing methods for the protection of satellites from space radiation. 
"The combination of additive manufacturing and highly-dense materials for this application offers new opportunities for not only increased radiation resistance but significantly reduced lead times for the manufacture of new satellites," Professor Brandt said.
The market size of the small satellite components (cubes) — used for commercial and government applications in telecommunications, broadcasting and data communications — is expected to grow from US$4.1 billion in 2018 to US$18.3 billion by 2026.
[Related: Titomic signs additive manufactured component agreement with Gilmour ]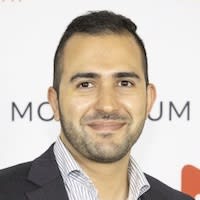 News Editor – Defence and Cyber, Momentum Media
Prior to joining the defence and aerospace team in 2020, Charbel was news editor of The Adviser and Mortgage Business, where he covered developments in the banking and financial services sector for three years. Charbel has a keen interest in geopolitics and international relations, graduating from the University of Notre Dame with a double major in politics and journalism. Charbel has also completed internships with The Australian Department of Communications and the Arts and public relations agency Fifty Acres.
Receive the latest developments and updates on Australia's space industry direct to your inbox. Subscribe today to Space Connect here.