Airbus has confirmed it has completed the Structure Model Platform for the European Space Agency's (ESA) forest measuring satellite, Biomass.
The European Space Agency's (ESA) forest measuring satellite is taking shape at Airbus' site in Stevenage with the Structure Model Platform completed.

The project has been disrupted by the COVID-19 pandemic, with Airbus unable to work on the satellite's mechanical structure, however, the aerospace company implemented a digital solution to enable collaboration with ESA and suppliers.
Accordingly, Airbus teams finalised the structure build in the second half of 2020, with integration hardware onto the Structure Model Platform was completed in early January 2021.
The Structure Model has now moved to Airbus Toulouse for its mechanical test campaign.

"Despite the pandemic the teams have really stepped up finding innovative ways to keep manufacture on track," Richard Franklin, managing director, Airbus Defence and Space UK, said.
"The progress made demonstrates the high level of skills and capabilities of the Airbus teams and their commitment to deliver on the project."

Michael Fehringer, ESA's Biomass project manager, added, "The status of the structure build as of today is a remarkable achievement given the number and variety of problems the teams had to face."

Biomass — an ESA Earth Explorer mission, scheduled to launch in 2022 — has been designed to measure forest biomass to assess terrestrial carbon stocks and fluxes for five years. 
The spacecraft is expected to carry the first space-borne P-band synthetic aperture radar to deliver exceptionally accurate maps of tropical, temperate and boreal forest biomass that are not obtainable by ground measurement techniques.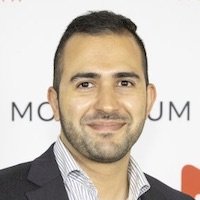 News Editor – Defence and Cyber, Momentum Media
Prior to joining the defence and aerospace team in 2020, Charbel was news editor of The Adviser and Mortgage Business, where he covered developments in the banking and financial services sector for three years. Charbel has a keen interest in geopolitics and international relations, graduating from the University of Notre Dame with a double major in politics and journalism. Charbel has also completed internships with The Australian Department of Communications and the Arts and public relations agency Fifty Acres.
Receive the latest developments and updates on Australia's space industry direct to your inbox. Subscribe today to Space Connect here.