The 220-tonne engine is expected to complete testing by the end of this year, reports suggest, and the product will be used to power China's next-gen Long March 9 rocket, dubbed CZ-9.
CZ-9 will be a three-stage rocket with boosters, and the current engine prototype will form the rocket's core and second stage, Chinese news agencies have said.
Like its US equivalent NASA, the China National Space Administration intends to use CZ-9 to power its own moon lander mission by 2030, before blasting off to Mars.
China officially approved the development of the new CZ-9 super-heavy lift rocket earlier this year, which reportedly boasts more lift than even the most powerful version of NASA's SLS equivalent.
The CZ-9 will have a 10-metre diameter core with five-metre diameter side boosters, and boast a lift capacity of 140 tonnes.
It's the latest update as China continues to ramp up its operations in space, following a slew of successful missions, including last year's Chang'e 5 mission to collect lunar samples, and Tianwen 1's landing on Mars.
Meanwhile, China also continues the construction of its own Tiangong space station, due to be completed next year, with the launch of its first module, Tianhe.
Three Chinese astronauts successfully launched into space onboard the Shenzhou-12 on Thursday, 17 June, on the first crewed mission to the new Chinese Space Station.
The Shenzhou-12 launched on top of the Long March 2F – also known as the Chang Zheng 2F (CZ-2F) – Chinese orbital carrier rocket at 9:22am Beijing time from the Jiuquan Satellite Launch Center in the Gobi Desert in north-west China.
Shenzhou-12 is the third of 11 missions set for building the three-module Chinese Space Station. The station is intended to orbit the Earth for at least 10 years.
Two of the three Chinese astronauts stationed on the Tianhe module embarked on their first seven-hour spacewalk earlier this month, to attach external handrails and a robotic arm to the module.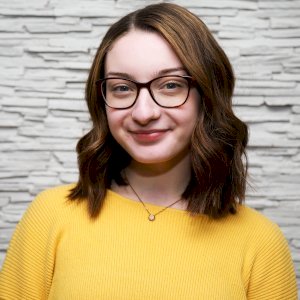 Writer – Defence and Aerospace, Momentum Media
Hannah joined Momentum as a journalist in 2019, and has since written breaking news stories across a diverse range of corporate industries, including finance, real estate, investments and aviation. She has a keen interest in the global aviation sector, with a particualy focus on improving overall individual wellbeing across the aerospace industry.
Hannah graduated from Macquarie University in Sydney Australia with a Bachelor of Media (Journalism) and is currently pursuing postgraduate studies.
Send Hannah an email at [email protected] or connect via Twitter or LinkedIn.
Receive the latest developments and updates on Australia's space industry direct to your inbox. Subscribe today to Space Connect here.