Joint Project 9102 is a nation-wide collaboration slated to deliver a sovereign military satellite system to the Australian Defence Force - dubbed the MILSATCOM system.
The Australian Government has invested up to $3 billion into the project, aiming to reduce reliance on the United States' defence capabilities, including the US military's Wideband Global SATCOM (WGS).
David Ball, Space Regional director of LMA said it has long recognised Shoal "punches above its weight" as a model-based engineering system.
"The multi-award-winning team at Shoal Group brings unmatched expertise in the use of digital design tools and analytics that will support us in minimising risks and maximising schedule assurance," Ball said.
According to the ADF, satellites provide the primary means of long-range communications for Australia to operate in a complex environment.  
The satellite will provide "comprehensive resilience" against counter-space threats, as the industry recognises space as a "warfighting domain" according to Lockheed Martin. 
As part of the JP9102 team, Adelaide-based Shoal will spearhead the systems' engineering modelling and management, key project reviews, milestones, modelling, simulation and analysis.
Shaun Wilson, founder and head of Business Development for Shoal Group said the collaboration would build upon "multi-domain" efforts in warfare, and now space-based communications.
By partnering with LMA for the "world's best" sovereign satellite communications system, "we see the exponential potential for our business in terms of space systems capability development and long-term growth," added Wilson.
From mid-2020, the project has undergone its early risk mitigation activities through proposal developments, system design, integration and supply chain management.
The news comes only months after Clearbox Systems joined the JP9102 project in August.
The Canberra-based company integrated its Foresight ESM software application which is designed to minimise potential technical risks of the project.
Minister for Government Services Linda Reynolds highlighted the importance of space for the defence industry in July 2020.
"In conflict, Defence uses space technology to communicate with deployed forces, giving them real-time information to help them protect Australian interests," Reynolds said.
Reynolds and Prime Minister Scott Morrison announced a $7 billion investment into space defence capabilities over the next decade.
The investment falls under the 2020 Defence Strategic Update and 2020 Force Structure Plan and is set to increase Australia's sovereign space capabilities.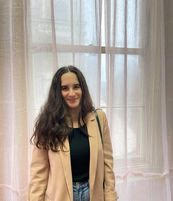 Bella Richards is a journalist who has written for several local newspapers, her university newspaper and a tech magazine, and completed her Bachelor of Communications (Journalism) at the University of Technology Sydney in 2020. She joined Momentum Media in 2021, and has since written breaking news stories across Space Connect, Australian Aviation and World of Aviation.
You can email Bella on: [email protected]
Receive the latest developments and updates on Australia's space industry direct to your inbox. Subscribe today to Space Connect here.