The subsystem is part of the European Southern Observatory's (ESO) 4-metre Multi-Object Spectrograph Telescope project – dubbed 4MOST – and was built to answer some of the most "pressing astronomical questions" in galactic archaeology, high-energy astrophysics, galaxy evolution and cosmology, a statement said.
4MOST is a second-generation instrument developed to occupy the 4.1-metre Visible and Infrared Survey Telescope for Astronomy (VISTA), located in Chile. The homebred subsystem is now undergoing testing before it is installed into the VISTA. 
It was manufactured by Sydney-based Australis, an astronomy organisation, and is called the Australian-European Southern Observatory Positioner.
It's an optical fibre positioner and will allow astronomers to measure light from thousands of galaxies at a time, the statement said.
Professor Simon Driver from the University of Western Australia node of the International Centre for Radio Astronomy Research (ICRAR) said it resembles the spine of an echidna.
"Each spine contains an optical fibre that's precisely positioned to receive the incoming light from faint galaxies before sending it on to be analysed by other instruments," said Driver.
"The optical fibres are positioned with an accuracy of less than 10 micrometres – about one-fifth the thickness of a human hair – and all 2,448 can be moved and repositioned in less than two minutes.
"That's 120 times faster than the technology we're using now at the Australian Astronomical Observatory in Siding Springs. It's an incredible machine that will allow us to map the Universe more than 10x faster," he said.
According to Driver, it has taken four years to design and three years to manufacture the instrument.
The ESO said it will provide VISTA with the ability to cover large spectroscopic surveys, capturing 2,400 objects at a time over the area equivalent of 20 full moons.
4MOST operations are slated to begin in 2024, and it will be the largest spectroscopic survey facility in the Southern Hemisphere.
Australia is one of the 13 international partners in the 4MOST consortium, penning the partnership in 2018.
The telescope will research 30 million galaxies through its Wide Area VISTA Extragalactic Survey (WAVES) led by ICRAR's UWA node and Hamburg Observatory.
WAVES-Wide and WAVES-deep – under the WAVES umbrella – will collectively measure distances of around two million galaxies, a member of the team, Dr Claudia Lagos said.
WAVES-Wide will study the property of nearby galaxies to low masses, unveiling the "fine lace-like structure of the dark matter" in the Universe, the statement said.
WAVES-Deep will study how the pattern defined by the dark matter has evolved over history.
Dark matter makes up around 80 per cent of the Universe, Dr Lagos said.
"This instrument and our survey will help shine a light on one of the biggest mysteries for today's astronomers."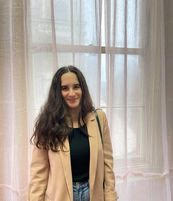 Bella Richards is a journalist who has written for several local newspapers, her university newspaper and a tech magazine, and completed her Bachelor of Communications (Journalism) at the University of Technology Sydney in 2020. She joined Momentum Media in 2021, and has since written breaking news stories across Space Connect, Australian Aviation and World of Aviation.
You can email Bella on: [email protected]
Receive the latest developments and updates on Australia's space industry direct to your inbox. Subscribe today to Space Connect here.