Dubbed the Aussie Space Radar Project (ASRP), if successful, Australia would become the sole provider of this radar module. 
LeoLabs is headquartered in California and provides commercial mapping platforms through space radars and cloud-based data solutions across the globe. 
The mission is expected to cost $240 million, and LeoLabs Inc has already invested half the required amount so far.
"This would be the largest investment by a foreign company into Australia's space industry in decades," the press release said.
The company is proposing for the remaining funding to be under the federal government's Modern Manufacturing Initiative – a $1.3 billion project announced in 2020 to support local manufacturers scale-up internationally.
"Overall, this project has the potential to enhance Australia's sovereign space surveillance capability and enable Australian space operators to keep space safe, secure and sustainable," the release added.
LeoLabs will build a low-Earth orbit s-band phased array space radar system in the Northern Territory, dubbed the North Australian Space Radar (NASR).
It will also develop the "world's first" commercial deep space radar in North Western Australia.
"We're excited to see LeoLabs Australia make a commitment to increase Australia's space situational awareness capabilities," said James Brown, CEO of Space Industry Association of Australia.
The project is in collaboration with three other manufacturers, including Lintek, SRX and Ampcontrol Australia, and the University of Newcastle.  
Over the next decade, LeoLabs Australia will manufacture its modular radars across regional NSW and Victoria, creating over 200 jobs. 
As Australia sets its sights on enhancing sovereign space and defence capability, a key factor of success is gaining international traction.
"[It] would dramatically increase Australia's ability to be a player in the global space situational awareness market and contribute to the important task of space traffic management," added Brown.
"We're particularly delighted to see them contributing to the development of space infrastructure in the Northern Territory and Western Australia."
In October, LeoLabs also announced it would be building its sixth radar site near Bunbury in West Australia, marking the second developed in the southern hemisphere.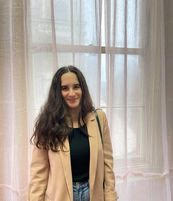 Bella Richards is a journalist who has written for several local newspapers, her university newspaper and a tech magazine, and completed her Bachelor of Communications (Journalism) at the University of Technology Sydney in 2020. She joined Momentum Media in 2021, and has since written breaking news stories across Space Connect, Australian Aviation and World of Aviation.
You can email Bella on: [email protected]
Receive the latest developments and updates on Australia's space industry direct to your inbox. Subscribe today to Space Connect here.