The investment exceeded expectations and will assist the company in its goal to create the world's most advanced low-power satellite network, securing global coverage for Internet of Things (IoT) devices by using its in-house nanosatellite technology.
This funding will underpin significant expansion in Fleet Space's manufacturing footprint and will expand the company's highly skilled workforce, supporting the creation of 70 new jobs in the Australian space sector.
The investment will also see the company's constellation increase in size, to meet the "unprecedented demand" from more than three million compatible devices registered to join the Fleet Space network.
The Australian company has already developed a smallsat payload, roughly the size of a shoebox, which will generate 10 times more throughput per kilo than larger spacecraft, according to Fleet Space Technologies.
Its smallsats will support "radical new efficiencies" for industries using IoT technologies.
Fleet Space's future smallsats will join its existing network of six nanosatellites, which were previously launched to orbit via SpaceX rideshare launches, an Indian Space Research Organization (ISRO) rocket and two Rocket Lab launches.
According to the company, the oversubscribed Series B funding round also represents a growing commitment to Australia's rapidly growing sovereign space sector, which is expected to be worth $12 billion by 2030 and create an additional 20,000 jobs.
"The growth of Fleet Space Technologies and the successful completion of this funding round is a glowing affirmation of the sustained development of the Australian and South Australian space industry sector," said Minister for Innovation and Skills David Pisoni.
"In backing Fleet, the Marshall Liberal government is supporting the creation of highly-skilled jobs in South Australia and plotting a trajectory towards the Australian Space Agency's stated aims to build a $12 billion industry by 2030."
Investors under the Series B funding round include new institutional investors and reinvestments from existing investment partners. This round was led by reinvestments from Artesian Venture Partners, Blackbird Ventures, Grok, and Horizons Ventures and commitments from new investors including Alumni Ventures, Hostplus, the South Australian Venture Capital Fund and In-Q-Tel.

"Fleet Space Technologies have delivered on their promise to unlock the potential of the Internet of Things through their proprietary nanosatellite technology," said Jonathan Meltzer, partner at Alumni Ventures.
Meanwhile, Niki Scevak of Blackbird said, "Fleet's ambition, grit and ability to deliver has impressed us from day one and continues to impress us today. Flavia [Nardini] and the team have shown incredible progress and we're excited to back their continued growth with this latest round."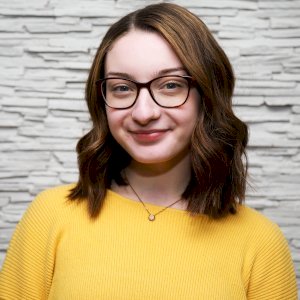 Writer – Defence and Aerospace, Momentum Media
Hannah joined Momentum as a journalist in 2019, and has since written breaking news stories across a diverse range of corporate industries, including finance, real estate, investments and aviation. She has a keen interest in the global aviation sector, with a particualy focus on improving overall individual wellbeing across the aerospace industry.
Hannah graduated from Macquarie University in Sydney Australia with a Bachelor of Media (Journalism) and is currently pursuing postgraduate studies.
Send Hannah an email at [email protected] or connect via Twitter or LinkedIn.
Receive the latest developments and updates on Australia's space industry direct to your inbox. Subscribe today to Space Connect here.