At an industry operational briefing on Thursday, Dmitry Rogozin said sending tourists to space – like the MS-20 mission – channels in "hard cash" for Roscosmos to finance the development of more rockets and space vehicles.
"I am instructing RSC Energia to submit to Roscosmos a concrete action plan to increase production capacity in order to build up to four crewed spacecraft per year," Rogozin said.
Energia is part of Roscosmos and is the leading rocket and manned systems manufacturer in Russia, founded in 1946.
Previously, RSC Energia built four Soyuz MS spacecraft per year: two under the Federal Space Program and two under international contracts to deliver foreign astronauts to the ISS, according to Roscosmos.
He said now that the United States sends their own crew to the International Space Station, relieving Roscosmos its "obligation" to deliver foreign astronauts for them, Russia can focus on launching its own crew.
"The first such crew of professional cosmonauts [MS-21] will fly to the ISS in the spring," he added.
The fully Russian crew will consist of cosmonauts Oleg Artemyev, Denis Matveyev and Sergey Korsakov, scheduled to launch to the ISS in March next year.
"Recently, we resumed sending tourists into space. Currently, two Japanese citizens are staying in orbit," Rogozin said.
The MS-20 launch marked the first tourism mission in 12 years, sending entrepreneur Yusaku Maezawa and producer Yozo Hirano to the International Space Station.
In 2019, Roscosmos and Space Adventures, a US space tourism company, penned a deal for short-term spaceflight to the ISS for nonprofessional astronauts on a Soyuz MS spacecraft, and Maezawa and Hirano's participation was announced in May this year.
Russian rocket workhorse Soyuz-2.1a launched the Soyuz MS-20 spacecraft on 8 December at 7:38 UTC from the Baikonaur Cosmodrome in Kazakhstan.
The tourists met with astronauts on the ISS including cosmonauts Anton Shkaplerov, Pyotr Dubrov and Alexander Misurkin, NASA astronauts Mark Vande Hei, Raja Chari, Thomas Marshburn, Kayla Barron and ESA astronaut Matthias Maurer.
Russia is slated to continue boosting its efforts in space tourism, which is beginning to be a burgeoning part of the industry across the globe.
According to Roscosmos, between 2001 and 2021, nine commercial spaceflight participants have entered into orbit through Soyuz spacecraft.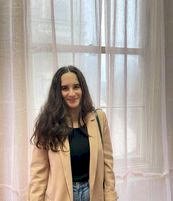 Bella Richards is a journalist who has written for several local newspapers, her university newspaper and a tech magazine, and completed her Bachelor of Communications (Journalism) at the University of Technology Sydney in 2020. She joined Momentum Media in 2021, and has since written breaking news stories across Space Connect, Australian Aviation and World of Aviation.
You can email Bella on: [email protected]
Receive the latest developments and updates on Australia's space industry direct to your inbox. Subscribe today to Space Connect here.