It would be capable of deploying small satellites into low-Earth orbit, according to the company.
The Aerospace engineering company signed a Master Research Collaboration Agreement (MRCA) with the University of Sydney to research and develop the supersonic spaceplane, which will commence early this year.
It comes as the space industry continues to ramp up sustainable operations, in a bid to reduce space junk and increase overall efficiency.
Spaceplanes are vehicles that glide through space just like aircraft in the Earth's atmosphere, but are capable of deploying satellites and other payloads into space, similar to reusable rockets. 
If successful, it would become the first Australian-designed spaceplane, and one of the very few – after NASA's Space Shuttle and Boeing's X-37 – to become a commercial reality.
The vehicle – dubbed Delta Velos – would be powered by four green hydrogen-fuelled scramjet (supersonic-combustion ramjet) engines, enabling carbon neutral propulsion, according to Hypersonix.
It would also include the first 3D-printed fixed geometry scramjet in Australia, completed under a grant awarded to the company in 2020.
According to NASA, a scramjet is an engine in which airflow through it remains supersonic, or greater than the speed of sound.
In March 2021, Hypersonix and Boeing Australia signed a joint agreement to study the sustainability of scramjets in space, in hopes it would also be found as a cost-effective alternative to rockets.  
University of Sydney's researchers will develop flight-critical components, including its launch system, further versions of the scramjet and vehicle fuselage.
It is led by materials engineer Professor Simon Ringer from the university, alongside Hypersonix chief technology officer Dr Michael Smart.
"We are delighted to be working alongside such an innovative, deep technology company like Hypersonix using advanced 3D printing processes and world-class additive manufacturing facilities for such an important challenge," Professor Ringer said.
"Additive manufacturing is making the previously impossible, possible.
"This includes the proposed manufacture of satellite-launching spaceplane components right here at the University of Sydney's Darlington campus, situated in the very heart of Tech Central," Professor Ringer added.
From 2022, Hypersonix will work on a series of small proof-of-concept launch vehicles to demonstrate the spaceplane's success, according to the company.
The first is called DART AE – a smaller version of Delta – which will be powered by one scramjet engine, with a range of 500 kilometres.
It is set to launch in the first quarter of 2023, the company said.
It comes 11 years after NASA's Space Shuttle ended, which was the very first successful spaceplane to exist, first launched in 1981.
It flew 135 missions up until 2011 and helped build the International Space Station, which remains the most vital home for space research in low-Earth orbit.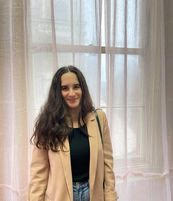 Bella Richards is a journalist who has written for several local newspapers, her university newspaper and a tech magazine, and completed her Bachelor of Communications (Journalism) at the University of Technology Sydney in 2020. She joined Momentum Media in 2021, and has since written breaking news stories across Space Connect, Australian Aviation and World of Aviation.
You can email Bella on: [email protected]
Receive the latest developments and updates on Australia's space industry direct to your inbox. Subscribe today to Space Connect here.