Chief executive officer and co-founder of Gilmour Space Technologies, Adam Gilmour, said at the Australian Space Summit some bulk commodities, like aluminium, are currently difficult to source.
"I don't know what's going on, but everybody is buying aluminum. I'm not sure if there are traders somewhere in the world buying it all off," he said in a panel discussing Australia's launch capabilities.
He said it is expected the issues will "normalise" by the end of 2022 and that he is "not panicking too much" as the rocket manufacturing company foresaw this happening a year ago.
"I remember our program manager said everybody's got to go out and buy two or three vehicles worth of components to have in stock.
"So definitely until the end of the year it's okay, but if it doesn't normalise after that, we're in trouble."
The Queensland-based company is set to launch its Eris rocket into sub-orbital space by the end of 2022.
Aluminium is one of the primary components of building spacecraft and aircraft, as the material is considered lightweight and strong.
However, in late March, Prime Minister Scott Morrison banned exports of alumina and aluminium ores, including bauxite, to Russia in its latest sanction towards the war-torn country.
Morrison said in his address that the sanction would limit the nation's ability to produce aluminium, "which is a critical export for Russia".
"This significant step demonstrates our absolute commitment to holding the Putin regime to account. And we won't cease until we're doing everything we possibly can."
In 2020, Russia was the second largest exporter of aluminium in the world, and the rising tensions with Ukraine have hindered its production, now impacting the aerospace industry.
Despite current world obstacles, Australia has struggled with the particular issue of unfilled supply chain gaps due to the sector still being small for far longer.
Ben Kitcher, executive director of research and technology, Western Parkland City Authority said at the summit that despite that, the nation still has the opportunity to scale up the ecosystem.
He said other nations' fuller supply chains weren't just handed to them, but "they were developed, they were invested in, they were committed to and built over time, and that's how we get to that position.
"One thing we have to do is look for the things we can do really good at and make sure we fill the gaps," Kitcher added.
He said Australia is advanced in multiple fields such as RF, optoelectronics and photonics, and should focus on utilising them to "move as fast as possible".
However, supply chain problems in space are global, and were worsened due to the pandemic.
According to Paul Graven, chief executive of Cateni, a US company that develops avionics and software for the aerospace industry, the global "underinvestment" of the space supply chain was further emphasised during the COVID-19 crisis.
"The supply chain in space often behaves as though it's surprised by orders. In no other industry does that really happen," Graven told SpaceNews in November.
"COVID exacerbated some of the existing problems," he said. "It created a situation where, when you have these supply chain shocks, they hit even harder."
Space Connect has requested a comment from other space manufacturing companies such as Black Sky Aerospace, Fleet Space Technologies and Space Machines Company, but they are yet to respond.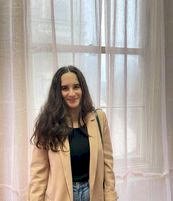 Bella Richards is a journalist who has written for several local newspapers, her university newspaper and a tech magazine, and completed her Bachelor of Communications (Journalism) at the University of Technology Sydney in 2020. She joined Momentum Media in 2021, and has since written breaking news stories across Space Connect, Australian Aviation and World of Aviation.
You can email Bella on: [email protected]
Receive the latest developments and updates on Australia's space industry direct to your inbox. Subscribe today to Space Connect here.