Mission controllers at NASA's Jet Propulsion Laboratory in Southern California have received the first status report from the Ingenuity Mars Helicopter – attached to the Mars 2020 Perseverance Rover, which landed on Jezero Crater on Friday morning (AEST).
The transmission, which arrived via a connection through the Mars Reconnaissance Orbiter, provided a status report, indicating that both the helicopter, which will remain attached to the rover for 30 to 60 days, and its base station – an electrical box on the rover that stores and routes communications between the rotorcraft and Earth – are operating as expected.
"There are two big-ticket items we are looking for in the data: the state of charge of Ingenuity's batteries as well as confirmation the base station is operating as designed, commanding heaters to turn off and on to keep the helicopter's electronics within an expected range," Tim Canham, Ingenuity Mars Helicopter operations lead at JPL, said.
"Both appear to be working great. With this positive report, we will move forward with tomorrow's charge of the helicopter's batteries."
NASA is monitoring Ingenuity's status to ensure the technology has stored energy aboard to maintain heating and other vital functions while also maintaining optimal battery health.
The one-hour charge is expected to increase the rotorcraft's battery life to about 30 per cent of its total capacity, before it is charged again to 35 per cent, with future charging sessions planned weekly while the helicopter is attached to the rover.
The data downlinked during the charge sessions will be compared with battery-charging sessions done during cruise to Mars to help the team plan future charging sessions.
Once Ingenuity is deployed to Mars' surface, the helicopter's batteries will be charged solely by its own solar panel.
Upon deployment, Ingenuity is expected to conduct a 30-Martian-day (31-Earth-day) experimental flight test, which, if successful, will proceed with the first flight of an aircraft on the Red Planet.
If the rotorcraft lands successfully and remains operable, up to four more flights could be attempted.
"We are in uncharted territory, but this team is used to that," MiMi Aung, project manager for the Ingenuity Mars Helicopter at JPL, said.
"Just about every milestone from here through the end of our flight demonstration program will be a first, and each has to succeed for us to go on to the next. We'll enjoy this good news for the moment, but then we have to get back to work."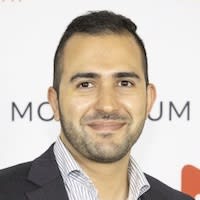 News Editor – Defence and Cyber, Momentum Media
Prior to joining the defence and aerospace team in 2020, Charbel was news editor of The Adviser and Mortgage Business, where he covered developments in the banking and financial services sector for three years. Charbel has a keen interest in geopolitics and international relations, graduating from the University of Notre Dame with a double major in politics and journalism. Charbel has also completed internships with The Australian Department of Communications and the Arts and public relations agency Fifty Acres.
Receive the latest developments and updates on Australia's space industry direct to your inbox. Subscribe today to Space Connect here.