Lockheed Martin and NEC Corporation have signed a joint collaboration agreement to extend a partnership, which involves leveraging NEC's System Invariant Analysis Technology (SIAT) to support programs like NASA's Artemis mission.
The companies are also in the process of finalising a licensing agreement with a multi-year option.
"The power of AI is leveraged across our entire enterprise, and with a trusted partner like NEC, we gain the resources to expand its abilities at scale across our internal operations," Rick Ambrose, executive vice president of Lockheed Martin Space, said.  
"By proactively analysing telemetry data we are able to deliver our systems even faster and streamline the work that our employees do every day."
The collaboration between Lockheed Martin and NEC has involved evaluating the effectiveness of SIAT for early production testing and operational scenarios.
Lockheed has integrated SIAT into the Technology for Telemetry Analytics for Universal Artificial Intelligence (T-TAURI) AI service, which allows the firm to drive proactive anomaly detection during the design, development, production and test phase of spacecraft development.
NEC's SIAT advanced analytics engine is designed to use data collected from sensors to assess the behaviour of systems, including computer systems, power plants, factories and buildings, enabling the system itself to automatically detect inconsistencies and prescribe resolutions.
Integration of the engine within Lockheed Martin's T-TAURI platform, is expected to support an "exhaustive, holistic" understanding of a system, creating a foundational system for other advanced technologies like system-level digital twins.
"We're thrilled that the innovative SIAT developed by NEC provides value to Lockheed Martin as it addresses not only the development of complex systems, but also the uniqueness of deep space exploration," Motoo Nishihara, executive vice president, CTO and member of the board, NEC Corporation, said. 
"Together, we are committed to strengthening our solution and finding new ways to apply this technology."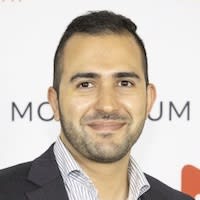 News Editor – Defence and Cyber, Momentum Media
Prior to joining the defence and aerospace team in 2020, Charbel was news editor of The Adviser and Mortgage Business, where he covered developments in the banking and financial services sector for three years. Charbel has a keen interest in geopolitics and international relations, graduating from the University of Notre Dame with a double major in politics and journalism. Charbel has also completed internships with The Australian Department of Communications and the Arts and public relations agency Fifty Acres.
Receive the latest developments and updates on Australia's space industry direct to your inbox. Subscribe today to Space Connect here.