Space X and NASA last week entered into an agreement for greater information sharing in order to provide improved situational awareness between the space operators. This agreement was undertaken in order to mitigate the risk of collision or near collision between NASA and the growing numbers of SpaceX Starlink satellites.
Steve Jurczyk, acting NASA administrator, explained that co-ordination was critical for the safety of spacecraft.
"Society depends on space-based capabilities for global communications, navigation, weather forecasting, and much more," Jurczyk noted.
"With commercial companies launching more and more satellites, it's critical we increase communications, exchange data, and establish best practices to ensure we all maintain a safe space environment."
Starlink currently has some 1,300 satellites in low-Earth orbit and is hoping to grow their constellation to some 42,000 satellites by the late 2020s.
Following the agreement, NASA outlined that in the event of a projected collision, the Starlink satellites will manoeuvre away from NASA allowing NASA satellites to remain on their path. The Starlink satellites are able to autonomously manoeuvre using an ion propulsion.
Despite this, researchers have raised concerns surrounding space debris in the case of collisions due to failed satellites.  
[Related: WATCH: SpaceX's Falcon 9 undergoes successful launch]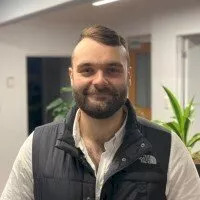 Liam began his career as a speechwriter at New South Wales Parliament before working for world-leading campaigns and research agencies in Sydney and Auckland. Throughout his career, Liam has managed and executed a range of international media and communications campaigns spanning politics, business, industrial relations and infrastructure. He's since shifted his attention to researching and writing extensively on geopolitics and defence, specifically in North Africa, the Middle East and Asia. He holds a Bachelor of Commerce from the University of Sydney and is undertaking a Masters in Strategy and Security from UNSW Canberra.
Receive the latest developments and updates on Australia's space industry direct to your inbox. Subscribe today to Space Connect here.