Rocket Lab has issued an update following the failed launch of its 20th Electron vehicle on Saturday, 15 May.
Following a successful lift-off, first stage burn, and stage separation, the rocket reportedly experienced an "anomaly" during the second stage ignition, resulting in the loss of its customer BlackSky's payload.
According to Rocket Lab, the launch vehicle's second stage remained within the predicted launch corridor and caused no harm to the public, launch or recovery crews, or the launch site.
Electron's first stage safely successfully splashed down under parachute, with Rocket Lab's recovery team working to retrieve the stage from the ocean.
Rocket Lab noted it is working with the Federal Aviation Administration (FAA) to investigate the anomaly and identify the cause of the malfunction.
"We are deeply sorry to our customer BlackSky for the loss of their payloads. We understand the monumental effort that goes into every spacecraft and we feel their loss and disappointment," Peter Beck, Rocket Lab founder and chief executive, said.
"Our team is working hard to identify the issue, rectify it, and be safely back on the pad as soon as possible.
"On one of our toughest days, our team operated with professionalism and worked swiftly to ensure the anomaly was managed safely."
He added: "Our team is resilient, and our top priority remains to safely and reliably return to flight for our customers. We will learn from this, and we'll be back on the pad again." 
Rocket Lab has committed to preparing for a "rapid return to flight" upon the conclusion of the investigation.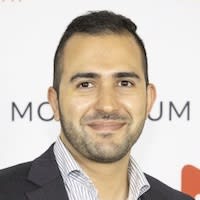 News Editor – Defence and Cyber, Momentum Media
Prior to joining the defence and aerospace team in 2020, Charbel was news editor of The Adviser and Mortgage Business, where he covered developments in the banking and financial services sector for three years. Charbel has a keen interest in geopolitics and international relations, graduating from the University of Notre Dame with a double major in politics and journalism. Charbel has also completed internships with The Australian Department of Communications and the Arts and public relations agency Fifty Acres.
Receive the latest developments and updates on Australia's space industry direct to your inbox. Subscribe today to Space Connect here.