Australian technology firm Opmantek has sold its IT system monitoring software to NASA, expected to be used in the Kennedy Space Centre to support the Artemis program, which plans to facilitate human exploration of the moon in 2024.
This comes after Opmantek leveraged funding from the Queensland government's Go Global Export Program, which has provided approximately $930,000 to 44 businesses across the state.
Premier and Minister for Trade Annastacia Palaszczuk congratulated Opmantek on its sale to NASA, and noted the benefits of the government's export funding.
"It's especially pleasing to see companies from every sector and region represented in the latest round of funding and to know that Queensland companies are so ready to take up these opportunities to expand," she said.
"This program is directly supporting export outcomes and helping our resilient exporters recover strongly from the COVID-19 pandemic."
Opmantek CEO Danny Maher said the funding would help the company make bespoke modifications to the software for NASA's operations, and would fund the training of engineers.
"We think of ourselves as modern-day explorers – we hope we're breaking down barriers in some markets and making it easier for Australian companies to do business in those markets, just as those before us have broken down barriers and helped us," Maher added.
Opmantek is currently exporting its open-source software to approximately 130,000 companies in 178 countries.
"We're passionate about the Gold Coast innovation ecosystem and the wider Australian ecosystem and strong believers in the idea that everyone helps each other," Maher said.
"I'm sure most tech companies in the world would love to be involved with a space mission and this grant helped us take that step and make it commercially possible."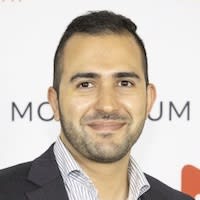 News Editor – Defence and Cyber, Momentum Media
Prior to joining the defence and aerospace team in 2020, Charbel was news editor of The Adviser and Mortgage Business, where he covered developments in the banking and financial services sector for three years. Charbel has a keen interest in geopolitics and international relations, graduating from the University of Notre Dame with a double major in politics and journalism. Charbel has also completed internships with The Australian Department of Communications and the Arts and public relations agency Fifty Acres.
Receive the latest developments and updates on Australia's space industry direct to your inbox. Subscribe today to Space Connect here.