DAVINCI+ and VERITAS will launch between 2028 and 2030 and were picked from a shortlist of four due to their scientific value and the feasibility of their plans. 
Thomas Zurbuchen, NASA's associate administrator for science, said, "We're ushering in a new decade of Venus to understand how an Earth-like planet can become a hothouse. 
"Our goals are profound. It is not just understanding the evolution of planets and habitability in our own solar system, but extending beyond these boundaries to exoplanets, an exciting and emerging area of research for NASA."
DAVINCI+ (Deep Atmosphere Venus Investigation of Noble gases, Chemistry, and Imaging) will measure the composition of Venus' atmosphere to understand how it formed and evolved. It will also specifically try to determine whether the planet ever had an ocean. 
The mission consists of a descent sphere that will plunge through the planet's thick atmosphere, making precise measurements of noble gases and other elements to understand why Venus' atmosphere is a "runaway hothouse" compared with the Earth's. 
It will return the first high-res photos of Venus' unique geological features, which could be comparable to Earth's continents, with tectonic plates. 
James Garvin of Goddard Space Flight Center in Greenbelt, Maryland, is the principal investigator. 
VERITAS (Venus Emissivity, Radio Science, InSAR, Topography, and Spectroscopy) will map Venus' surface to determine the planet's geologic history and understand why it developed so differently to Earth's. 
Orbiting Venus with a synthetic aperture radar, VERITAS will chart surface elevations over nearly the entire planet to create 3D reconstructions of topography and confirm whether processes such as plate tectonics and volcanism are still active on Venus.
VERITAS will also map infrared emissions from Venus' surface to map its rock type, which is largely unknown, and determine whether active volcanoes are releasing water vapour into the atmosphere. 
Suzanne Smrekar of NASA's Jet Propulsion Laboratory in southern California is the principal investigator.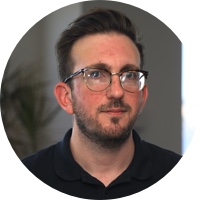 Adam is a journalist who has worked for more than 40 prestigious media brands in the UK and Australia. Since 2005, his varied career has included stints as a reporter, copy editor, feature writer and editor for publications as diverse as Fleet Street newspaper The Sunday Times, fashion bible Jones, media and marketing website Mumbrella as well as lifestyle magazines such as GQ, Woman's Weekly, Men's Health and Loaded. He joined Momentum Media in early 2020 and currently writes for Australian Aviation and World of Aviation.
Receive the latest developments and updates on Australia's space industry direct to your inbox. Subscribe today to Space Connect here.