Over the past few years, the US has imposed sanctions on Russia for various reasons, including cyber attacks, election meddling and the annexation of the Ukraine Crimea in 2014. Russia has also declined to sign NASA's Artemis Accords governing international co-operation. 
The latest sanctions have disabled Russia from launching satellites or rockets into space. Dmitry Rogozin, a Russian and Soviet politician who is currently the director general of Roscosmos, said the space agency is unable to perform any of its missions because of the sanctions. 
"If the sanctions against Progress and TsNIIMash remain and are not lifted in the near future, the issue of Russia's withdrawal from the ISS will be the responsibility of the American partners," Rogozin said during a parliamentary hearing on Monday.
"We have more than enough rockets but nothing to launch them with. We have spacecraft that are nearly assembled but they lack one specific microchip set that we have no way of purchasing because of the sanctions."
There are two sections of ISS, and one half of it is the Russia Orbital Segment. The ISS would potential lose an instrumental part of the spacecraft if the country was to withdraw.
This is largely because the Russian module includes the station's main propulsion module to maintain a stable orbit and can move around threatening debris. 
Russia's Roscosmos space agency said its agreement with their international partners halts in 2024, to which their decision will be made on whether they stay, however, now with the sanctions impeding on their strong relationship, the withdrawal may occur earlier. 
Russia has made potential plans to make its own space station, aiming to launch it into orbit by 2030, which received approval from President Vladmir Putin earlier this year. Russia will allegedly spend $6 billion on the station, according to CNN. 
Despite these growing tensions, Steve Jurczyk, NASA's acting administrator, believes they will still have a civil relationship with Russia. 
"We still have a very, very, really strong relationship with Roscosmos and Russia on ISS," he said, according to Space News. "It's important and it's critical for the continued safe and effective operations of ISS."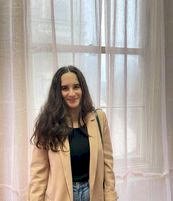 Bella Richards is a journalist who has written for several local newspapers, her university newspaper and a tech magazine, and completed her Bachelor of Communications (Journalism) at the University of Technology Sydney in 2020. She joined Momentum Media in 2021, and has since written breaking news stories across Space Connect, Australian Aviation and World of Aviation.
You can email Bella on: [email protected]
Receive the latest developments and updates on Australia's space industry direct to your inbox. Subscribe today to Space Connect here.