Shane Kimbrough (foreground) from NASA and Thomas Pesquet from the European Space Agency (ESA) installed the panels at 2:10pm EDT on Sunday.
This was the eighth walk of the year, installing a new ISS Roll-Out Solar Array (iROSA) on the far end left (port) side of the station's backbone.
Together, the astronauts "successfully unfolded the solar array, bolted it into place, and connected cables to the station's power supply to complete deployment", according to NASA.
"Additionally, the astronauts removed and stowed hardware in preparation for releasing the second iROSA from the flight support structure for installation."
In a future spacewalk on 25 June, the pair will install the second solar upgrade.
The mission control operators congratulated the pair as they worked on Father's Day.
As the ISS orbits, four pairs of solar arrays soak up the sun's energy to provide electrical power for the research and science investigations conducted daily from NASA.
The solar arrays are designed for a 15-year lifespan, and have been operating since the first ones were installed in 2000. Since then, additional pairs have been deployed in 2006, 2007 and 2009.
Deployable Space Systems, of Santa Barbara, California, a subsidiary of NASA's prime contractor Boeing, produced the structure of the new arrays, including the canister and frame that will unfurl to hold the solar-array blankets in place.
Deployable Space Systems also built the canister, frame and solar array blanket for a prototype of the new arrays that was successfully tested aboard the ISS in June 2017.
Spectrolab, a Boeing company based in Sylmar, California, produces the arrays' XTJ Prime solar cells, which will be some of the most powerful ever launched into space. They are the same solar cells that power Boeing's CST-100 Starliner spacecraft in flight and while docked to the ISS. Spectrolab also produced the station's original solar cells, as well as the solar cells tested on the prototype.
NASA is developing six of the eight existing power channels replacing them with solar arrays to maintain a durable power supply for the agency's exploration technology for Artemis – the mission launching astronauts to the moon for exploration.
For Kiimbrough, this was his eight spacewalk, and Pesquet's fourth. They have endeavoured on four together.
Crew members from the ISS have completed a total of 240 spacewalks for the maintenance of the station, equating to 63 days and 56 minutes spent working outside the station.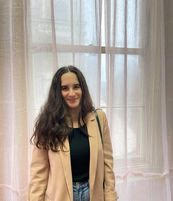 Bella Richards is a journalist who has written for several local newspapers, her university newspaper and a tech magazine, and completed her Bachelor of Communications (Journalism) at the University of Technology Sydney in 2020. She joined Momentum Media in 2021, and has since written breaking news stories across Space Connect, Australian Aviation and World of Aviation.
You can email Bella on: [email protected]
Receive the latest developments and updates on Australia's space industry direct to your inbox. Subscribe today to Space Connect here.