In a tweet announcing the success of the flight, NASA's California-based Jet Propulsion Laboratory, which oversees the Ingenuity program, said "the rotorcraft completed its 9th and most challenging flight yet" on 5 July.
Ingenuity flew for a total of 166.4 seconds, making this flight its longest to date. The rotorcraft also reached a top speed of five metres per second, an impressive feat for an aircraft travelling through the extremely thin Martian atmosphere.
The rotorcraft was instructed to fly a total of 625 metres, over land that is largely foreign and more textured than the helicopter is used to.
Prior to the flight, NASA's JPL team announced it was intending to test Ingenuity's capabilities with its ninth flight, in a "high-speed flight across unfriendly terrain", that will see Ingenuity land further away from its companion, the Perseverance rover, than in past flights.
In a joint blog penned by Håvard Grip, Ingenuity's chief pilot, and Bob Balaram, the program's chief engineer, the team noted that Perseverance is currently travelling along the eastern edge of Mars' Séítah region, characterised by its sandy ripples – challenging terrain for a rover.
As such, the JPL team have opted to make the most of Ingenuity's aerial capabilities, and "do something that only an aerial vehicle at Mars could accomplish – take a shortcut straight across a portion of the Séítah region and land on a plain to the south".
"To accomplish this feat, we will break our own records for distance, time aloft, and groundspeed," the JPL team added.
However, this wasn't the only new challenge for Ingenuity.
The JPL team labelled this ninth flight its "most nerve-wracking" since the rotorcraft's inaugural flight in May, due to the fact that Ingenuity, which has been largely programmed and tested to navigate over flat surfaces, would now face the "high slopes and undulations" found in the Séítah region.
While Ingenuity flies sufficiently high enough above the terrain to minimise problems, the JPL team were still worried of the "distinct possibility" Ingenuity could experience a "large lateral error at the destination landing site", and ultimately land itself in difficult terrain.
However, the JPL tweet appears to suggest that Ingenuity handled the flight as good as can be expected, and no major anomalies have been reported out of flight nine as of yet.
The Ingenuity team said the "high-risk, high-reward" nature of flight nine "fits perfectly within the goals of our current operational demonstration phase".
"A successful flight would be a powerful demonstration of the capability that an aerial vehicle (and only an aerial vehicle) can bring to bear in the context of Mars exploration – travelling quickly across otherwise untraversable terrain while scouting for interesting science targets," the team said.
"A successful flight nine will also provide the rover science team with close-up images of the Séítah terrain that they will otherwise be unable to acquire."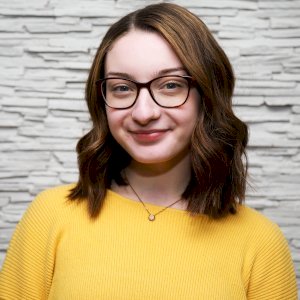 Writer – Defence and Aerospace, Momentum Media
Hannah joined Momentum as a journalist in 2019, and has since written breaking news stories across a diverse range of corporate industries, including finance, real estate, investments and aviation. She has a keen interest in the global aviation sector, with a particualy focus on improving overall individual wellbeing across the aerospace industry.
Hannah graduated from Macquarie University in Sydney Australia with a Bachelor of Media (Journalism) and is currently pursuing postgraduate studies.
Send Hannah an email at [email protected] or connect via Twitter or LinkedIn.
Receive the latest developments and updates on Australia's space industry direct to your inbox. Subscribe today to Space Connect here.