In an update published on 13 July, NASA announced it had "completed a formal review" assessing all operations related to the Hubble Telescope's possible switch to backup hardware, which could occur later this week.
The NASA team is hoping this switch could see Hubble back online.
However, the investigation into the cause of the payload computer glitch, which occurred 13 June, is still "ongoing", according to the space agency.
NASA has spent the last month conducting tests on the Hubble's primary and backup systems to discover the cause of the issue, and last week began its reviews into implementing the backup system as a possible solution.
The agency had previously attempted multiple reboots of the primary system, which did not yield a result.
Switching to the backup computer system will require NASA to distinguish which specific elements of the primary payload computer were affected by the glitch, which could take some time.
The primary payload computer, that is, the one experiencing the glitch, is responsible for controlling and coordinating the scientific instruments onboard Hubble.
The 13 June glitch saw this computer halt, and place all science instruments into a 'safe-mode' configuration. It has ultimately left the flying observatory shutdown since the glitch occurred.
While it isn't the first problem experienced by the telescope, it is the first time Hubble has remained blind for this extended period of time.
Despite this, NASA has previously said, "The telescope itself and its science instruments remain in good health and are currently in a safe configuration."
First deployed in 1990, the Hubble Space Telescope is largely considered one of NASA's most successful science instruments.
In the three decades since its deployment, Hubble has made over 1.5 million observations, including black holes, nebulas and new galaxies, expanding our understanding of the wider universe.
"Hubble has peered back into our universe's distant past, to locations more than 13.4 billion light years from Earth, capturing galaxies merging, probing the supermassive black holes that lurk in their depths, and helping us better understand the history of the expanding universe," NASA said.
"In its over 30 years of operation, Hubble has made observations that have captured humanity's imaginations and deepened our knowledge of the cosmos."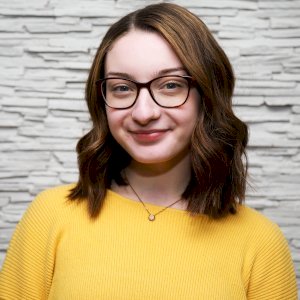 Writer – Defence and Aerospace, Momentum Media
Hannah joined Momentum as a journalist in 2019, and has since written breaking news stories across a diverse range of corporate industries, including finance, real estate, investments and aviation. She has a keen interest in the global aviation sector, with a particualy focus on improving overall individual wellbeing across the aerospace industry.
Hannah graduated from Macquarie University in Sydney Australia with a Bachelor of Media (Journalism) and is currently pursuing postgraduate studies.
Send Hannah an email at [email protected] or connect via Twitter or LinkedIn.
Receive the latest developments and updates on Australia's space industry direct to your inbox. Subscribe today to Space Connect here.