The module departed from the station at 6:55am EDT and headed 420 kilometres over northern China, destructively re-entering the Earth's atmosphere.
Pirs undocked with Russia's Progress MS-16 Progress cargo spacecraft, departing from the docking compartment and clearing the port on the Zvezda service module for the first time since 2001.
"It's not every day that you see a piece of the station being taken away," said Thomas Pesquet, a European Space Agency astronaut, in a statement.
"Quite a strange feeling to see a part of your ship fly away in mid-air (so to speak – no atmosphere here duh)."
Pesquet and Pyotr Dubrov, a Roscosmos spacewalker, assisted in the manoeuvre and also captured some photos and videos amid the action.
"A couple of hours later and we had front-row seat to the fireball that was going to be DC1's last act. We clearly saw smaller pieces float away from the main fireworks, as the ship was being destructed by the heat of atmospheric friction."
Pirs, meaning 'pier', was launched on 14 September 2001 and hosted over 70 different capsules and provided an airlock for cosmonaut spacewalks.
The capsule also served as a docking port for transport and cargo vehicles to enter the space station, according to NASA.
The module is 4.91 metres long, with a diameter of 2.55 metres and is a total mass of 3,580 kilograms.
The undocking of the module was a landmark in history, as it was the first major element of the ISS to depart.
The Pirs departed from the ISS to make way for a new segment, the Nauka science lab, which launched last Wednesday from Baikonur aboard a Proton rocket.
The multipurpose laboratory module is the first pressurised module to be added to the ISS.
Once operational, the module will serve as a docking clearing for Progress resupply ships, Soyuz crew capsules, and the Prichal node module, according to Spaceflight Now.
Following multiple issues, the undocking of Pirs was delayed until Russian operators gave the green light for the new spacecraft to deploy.
The launch of the science lab was meant to occur in 2007, but was repeatedly delayed.
Not until mid-2020 was it cleared to launch again after rebooting some systems that would have expired.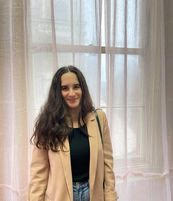 Bella Richards is a journalist who has written for several local newspapers, her university newspaper and a tech magazine, and completed her Bachelor of Communications (Journalism) at the University of Technology Sydney in 2020. She joined Momentum Media in 2021, and has since written breaking news stories across Space Connect, Australian Aviation and World of Aviation.
You can email Bella on: [email protected]
Receive the latest developments and updates on Australia's space industry direct to your inbox. Subscribe today to Space Connect here.