Vladimir Solovyov, chief engineer of Russia's rocket and space corporation Energia, told state-owned RIA Novosti around 80 per cent of the "inflight systems" on Russia's ISS segment have deteriorated.
"Superficial fissures have been found in some places on the Zarya module," said Solovyov. "This is bad and suggests that the fissures will begin to spread over time.
"This means that literally a day after the systems are fully exhausted, irreparable failures may begin."
The former cosmonaut said that these cracks were located on Russia's Zarya model, which was launched into orbit in 1998, now used for storage.
Russia has been a critical part of the ISS, establishing its place in 1998 and dominating half of the station with its segment.
Last year, the Russian Space Agency – Roscosmos – said that if any structural breakage occurred, the ISS would not survive past 2030.
Sergei Krikalev, former cosmonaut and engineer and now in charge of Roscosmos' manned space program, said the cracks were not a cause for significant concern.
While this new issue has surfaced, it stands behind various technical failures and tensions with Russia's place in the ISS in recent months.
In late July, Russia's Nauka multipurpose laboratory module experienced a number of glitches upon its launch.
The docking event of Nauka to the ISS went without a hitch, however within hours, astronauts aboard the space station informed mission control in Moscow that Nauka's engines began to unexpectedly fire.
It was eventually docked successfully, but the issue also trickled down to other missions, causing Boeing's Starliner flight test to delay as well.
In early June, Russia's space chief warned the US it would withdraw from the ISS if sanctions on its space missions were not lifted, a threat that would impact the ISS significantly.
Over the past few years, the US has imposed sanctions on Russia for various reasons, including cyber attacks, election meddling and the annexation of the Ukraine Crimea in 2014.
The sanctions have prohibited Russia from performing various launches, leading the agency to consider leaving the ISS when its agreement ends in 2024.
This issue then led to Russia joining forces with China for building a research station on the moon, to see its first manned mission occur in 2036.
It followed Russia opting out of a decision to join NASA's Gateway program last year, choosing China instead as the tensions increase.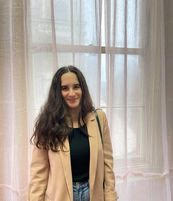 Bella Richards is a journalist who has written for several local newspapers, her university newspaper and a tech magazine, and completed her Bachelor of Communications (Journalism) at the University of Technology Sydney in 2020. She joined Momentum Media in 2021, and has since written breaking news stories across Space Connect, Australian Aviation and World of Aviation.
You can email Bella on: [email protected]
Receive the latest developments and updates on Australia's space industry direct to your inbox. Subscribe today to Space Connect here.