The device made its first flight of an expected five in April, but has now already completed 12.
Agence France- Presse (AFP) first reported the potential extension, speaking with Josh Ravich, the head of Ingenuity's mechanical engineering team.
"Everything is working so well," he said. "We're doing better on the surface than we had expected."
Ravich joined the team five years ago and had doubts the helicopter would succeed because of the vastly different atmosphere Mars would contain compared with Earth.
Ingenuity is a solar-powered rotorcraft vehicle that boasts twin propellers, a metallic body, four legs, and weighs just under two kilograms (on Earth).
While Mars has much less gravitational pull than Earth, its atmosphere is just 1 per cent as dense, making it difficult to generate lift.
As such, the engineers of Ingenuity gave the aircraft four-foot-long rotor blades that spin at higher speeds than would be required on Earth.
"We've actually been able to handle winds greater than we had expected," Ravich told AFP.
"I think by flight three we had actually accomplished all of our engineering goals ... [and] got all the information we had hoped to get," he added.
Most of the helicopters' missions have been a success, aside from its sixth which experienced a small mishap.
On 23 May, the aircraft took off at 1:20am (EDT). It was supposed to attain an altitude of 33 feet, travel 429 feet to the south-west, and then move 49 feet to the south, simultaneously taking photos towards the west.
But the aircraft suffered a glitch that interrupted the flow of images from its navigation camera to its computer.
Although the glitch saw Ingenuity lose a single image which impacted the timestamp on all the others, its seventh and eighth flights proved the problems were resolved.
Since as early as its third flight, it was confirmed that Ingenuity's career may have been short-lived, at least according to MiMi Aung, the helicopter's project manager at JPL.
But now, it will be used to scout the way for the Perseverance through its high-resolution camera to make a safe path for detecting core Martian rock – which first occurred successfully on 3 September.
"The environment has been very co-operative so far: the temperatures, the wind, the sun, the dust in the air ... It's still very cold, but it could have been a lot worse," said Ravich.
The Ingenuity should be set for operating a while longer despite the challenges Mars winter will bring.
Ravich added Ingenuity may be able to carry payloads carried by rock samples found from Perseverance, which will be retrieved from NASA for future missions in the 2030s.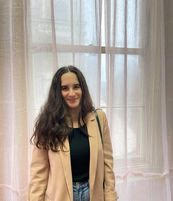 Bella Richards is a journalist who has written for several local newspapers, her university newspaper and a tech magazine, and completed her Bachelor of Communications (Journalism) at the University of Technology Sydney in 2020. She joined Momentum Media in 2021, and has since written breaking news stories across Space Connect, Australian Aviation and World of Aviation.
You can email Bella on: [email protected]
Receive the latest developments and updates on Australia's space industry direct to your inbox. Subscribe today to Space Connect here.