It came only a day after two Expedition 66 astronauts completed their spacewalk on the Port-1 Truss structure to fix a faulty antenna on Thursday.
At 1:58am CST (2:58am EST) on Friday morning, the Russian Progress 79 attached to the space station fired its thrusters for two minutes and 41 seconds to lower the station's orbit, according to a NASA blog.
Object 39915 was a piece of debris from a breakup of object 23106 – the upper stage of a Northrop Grumman Pegasus rocket – that occurred in 1996, only two years after it was launched into space.
"This maneuver provided a healthy margin of separation from a fragment of Pegasus rocket debris (object 39915) that ballistics specialists have been tracking," said NASA.
"The Expedition 66 crew aboard the station is not in any additional danger."
NASA flight controllers, Russian ballistics officials and other international partners coordinated a pre-determined debris avoidance maneuver (PDAM) before the expected pass by, forecasted to be at around 5:30am EST on Friday.
The station's orbit was lowered by 3/10 of a mile at apogee and 4/10 of a mile at perigee. The current orbit is 262.6 x 258.8 statute miles, NASA said.
Space debris has been a hot topic for the last month, especially ramped up since the Russian anti-satellite test generated over 1,500 pieces of junk in orbit.
The move was made only a day after NASA astronauts Thomas Marshburn and Kayla Barron concluded their first Expedition 66 spacewalk at 12:47pm EST, after six hours and 32 minutes.
The two exited the ISS wearing their spacesuits at 6:15am, and successfully installed an S-band Antenna Subassembly (SASA) on the Port-1 Truss structure, stowing away the failed one.
It was delayed a few days due to a "debris notification" the space station received Monday evening, 29 November last week.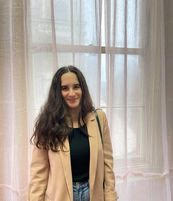 Bella Richards is a journalist who has written for several local newspapers, her university newspaper and a tech magazine, and completed her Bachelor of Communications (Journalism) at the University of Technology Sydney in 2020. She joined Momentum Media in 2021, and has since written breaking news stories across Space Connect, Australian Aviation and World of Aviation.
You can email Bella on: [email protected]
Receive the latest developments and updates on Australia's space industry direct to your inbox. Subscribe today to Space Connect here.