Alice Gorman has devised a project that will see those onboard take daily photos of five 1m2 areas located on five different nodes of the ISS.
"We're the first to try to understand how humans relate to the items they live with in space," said associate professor Justin Walsh of Chapman University in California.
"By bringing archaeological perspectives to an active space domain, we're the first to show how people adapt their behaviour to a completely new environment."
The project, also led by associate professor Walsh, has the backronym SQuARE (Sampling Quadrangle Assemblages Research Experiment) and will use adhesive tape to define the sample areas.
The five locations chosen are the galley table in Node 1; the starboard workstation in Node 2; two EXPRESS science racks, one each on the forward walls of both Kibo and Columbus; and the wall across from the waste and hygiene compartment (the latrine) in Node 3.
A further location that has been chosen by the crew is one of the racks on the port side of the US laboratory module, Destiny.
The project's website explains, "We are looking at areas of work and leisure, at areas belonging to different agencies, and at areas where there are likely to be a lot of changes and where there are likely to be few changes. All we needed to perform the experiment were a camera, yellow Kapton adhesive tape (for marking the corners of the squares), measuring tape, a color calibration chart and a ruler (for scale). All of these items are already on ISS.
"For the first 30 days, photos will be made at approximately the same time each day, while for the second 30 days, they will be made at random times, allowing us to assess which strategy is more useful."
The Center for Advancement of Science in Space (CASIS), a non-profit organisation that manages external research on the ISS, green-lit the project days after receiving the updated proposal.
The team behind it also promise they'll write blog posts and discuss the challenges of adapting the proposal to the requirements of life on the ISS.
The daily photography is now underway and will continue for 60 days.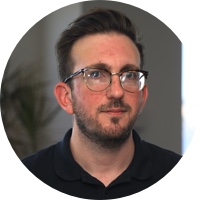 Adam is a journalist who has worked for more than 40 prestigious media brands in the UK and Australia. Since 2005, his varied career has included stints as a reporter, copy editor, feature writer and editor for publications as diverse as Fleet Street newspaper The Sunday Times, fashion bible Jones, media and marketing website Mumbrella as well as lifestyle magazines such as GQ, Woman's Weekly, Men's Health and Loaded. He joined Momentum Media in early 2020 and currently writes for Australian Aviation and World of Aviation.
Receive the latest developments and updates on Australia's space industry direct to your inbox. Subscribe today to Space Connect here.