Troy Swan, who is general counsel at office supplier Winc Australia, has urged candidates to share their "war stories" in their submissions, including the challenges they faced, and how they pushed boundaries to drive progress in the space sector.
"We know the ups and downs and challenges faced by many pushing the boundaries and driving this sector forward," Swan told Space Connect.
"It is not easy and requires grit, determination, and clever approaches to problem solving and getting this done. Sharing real world examples of problems faced (with all the colour), and how you overcame those issues will build rapport and connections with those reading your submissions."
The Australian Space Awards 2022 will take place as a black-tie event, supported by principal partner KBR, on Thursday, 24 March 2022 at The Star in Sydney.
To enter the awards or nominate your colleagues and peers, click on the Australian Space Awards website, register your details, download and read the category criteria, save an entry, and then save and confirm your submission.
The deadline to enter your submissions has been extended to 5:30pm on 18 February 2022, and nominees will be revealed later that month. 
Elaborating on some of the other characteristics of strong submissions (whether these are from a start-up or a seasoned, mature organisation), Mr Swan said they would provide evidence of practical and "real wins" so judges can assess client responses to their work, while building social credibility.
He underscored that those submissions that demonstrate whether an innovation is "market fit" and has proven market demand and transformational technology that would represent a "step-change" in the industry path and sector progression would likely be well received and rewarded.
"For example, if you are a start-up, you may detail your first paying client or a client agreeing to participate in a pilot program," he explained.
"For a larger organisation, you may detail results from a recent test, customer feedback or the awarding of a new contract, tender or customer win. The judges are looking for cues that what you are doing is working and that the team you have assembled are able to make things a reality by winning. Even the smallest of wins are important as it sets a path."
Judges for the Space Awards are provided with detailed scoring criteria to ensure consistency in their approach when judging submissions. Candidates have been advised to read the criteria carefully and align their responses with them to increase their scores.
"The Australian space sector is an exciting industry with many organisations doing incredible things," Swan said.
"The things being undertaken in this sector need to be highlighted and vocalised. The benefits that arise from socialising these activities within the industry and financing, government and business community provide disproportionate onflow exposure and advancement opportunities that may not have otherwise been available."
Mr Swan also pointed to the success of prior award winners to illustrate the value of this exposure, and as such, strongly encouraged sector participants to highlight their contributions.
"Don't let 'perfect' stop your submissions," he urged.
"Great innovation is normally readily apparent in even the briefest submissions. The opportunities that may arise for your organisation being a finalist may be transformational, so don't miss this opportunity."
Winc Australia sources, packages and delivers products required in the workplace including office essentials, furniture, cleaning, health, and safety supplies to large companies and small-to-medium enterprises (SMEs) across multiple sectors such as education, health, the private sector, and government.
There are 20 award categories for both individuals and groups this year that will recognise everyone in the space industry from major ASX-listed corporations to SMEs, start-ups, academic institutions and associations.
The Space Awards are open to all organisations operating in Australia in support of the space industry, including launch, telecommunication, satellite, energy, mining and transport sectors, as well as defence, agriculture, disaster, and water management industries.
All businesses and professionals in the space industry who meet eligibility criteria are encouraged to participate in the awards program by lodging their submissions.
Submissions will be delivered to judges, who include respected space professionals, business executives, government and military leaders, academics, entrepreneurs and innovators.
The panel will individually assess and score each section of the submission against several criteria and provide an aggregated score and assessment.
The combined score from the judges will then be tabulated, with the highest-scoring submission crowned the winner.
Nominees can submit across multiple award categories if they meet the criteria.
For more information about the awards program, click here.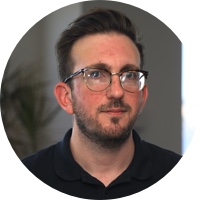 Adam is a journalist who has worked for more than 40 prestigious media brands in the UK and Australia. Since 2005, his varied career has included stints as a reporter, copy editor, feature writer and editor for publications as diverse as Fleet Street newspaper The Sunday Times, fashion bible Jones, media and marketing website Mumbrella as well as lifestyle magazines such as GQ, Woman's Weekly, Men's Health and Loaded. He joined Momentum Media in early 2020 and currently writes for Australian Aviation and World of Aviation.
Receive the latest developments and updates on Australia's space industry direct to your inbox. Subscribe today to Space Connect here.