Speaking to Space Connect about how a submission could shine and attract attention, judge, senior project manager and independent consultant Tania Ezra said she would favour candidates who demonstrate their unique achievements.
"Their achievements must separate them from everyone else," Ezra explained. "Depending on the award category (whether it's the Innovator of the Year – Individual award or Researcher of the Year award), I'm looking for the key differentiator that makes them unique and different to their organisation."
The Australian Space Awards 2022 will take place as a black-tie event (supported by principal partner KBR) on Thursday, 24 March 2022 at The Star in Sydney.
To enter the awards or nominate your colleagues and peers, click on the Australian Space Awards website, register your details, download and read the category criteria, save an entry, and then save and confirm your submission. 
The deadline to enter your submissions has been extended to 5:30pm on 18 February 2022, and nominees will be revealed later that month. 
Elaborating further on what would qualify as a strong submission, Ezra said a judge is more likely to favour evidence-based submissions that demonstrate the benefits of their achievements to their organisation or the industry at large and meet the award category criteria.
"The evidence doesn't necessarily have to be quantitative. It can be qualitative metrics," Ezra said.
"But it has to be evidence-based. You can, for example, include letters of recommendations. Some submissions may provide an email or a letter from a minister or an individual that has got seniority in the industry that states that the candidate has done some amazing work. This is evidence that they've not only received recognition elsewhere, but that they've had an impact."
Candidates could include photographic evidence to personalise their submissions and appeal to the judges, Ezra suggested.
"For instance, if you're leading a team and you're putting your hand up for Executive of the Year, provide photographic evidence of your team," she said.
"If you've invented a telescope and you're nominating yourself for Innovator of the Year – Individual, provide a photograph of the telescope. A picture can speak a thousand words in that respect. The ones that do provide photographic evidence certainly have better outcomes because they've put the judge in a setting where they can relate and understand what's going on."
Candidates must avoid generic responses to questions in a submission, instead providing specific examples of their achievements and their impact on their organisation or the industry.
"If you're answering it like a sales prompt question, you probably aren't going to get a very high result in the scoring," Ezra said.
"Moreover, make sure you answer the actual question. I've sometimes found that candidates don't provide specific answers to the question because they've either misread it or have gone on their own garden path."
There are 20 categories for both individuals and groups this year that will recognise everyone in the space industry from major ASX-listed corporations to small-to-medium enterprises (SMEs), start-ups, academic institutions and associations.
The awards are open to all organisations operating in Australia in support of the space industry, including launch, telecommunication, satellite, energy, mining and transport sectors, as well as defence, agriculture, disaster, and water management industries.
All businesses and professionals in the space industry who meet eligibility criteria are encouraged to participate in the awards program by lodging their submissions.
Submissions will be delivered to judges, who will include respected space professionals, business executives, government and military leaders, academics, entrepreneurs and innovators.
The panel will individually assess and score each section of the submission against several criteria and provide an aggregated score and assessment.
The combined score from the judges will then be tabulated, with the highest scoring submission crowned the winner.
Nominees can submit across multiple award categories if they meet the criteria.
For more information about the awards program, click here.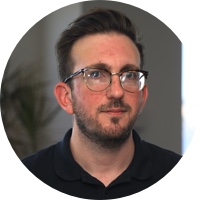 Adam is a journalist who has worked for more than 40 prestigious media brands in the UK and Australia. Since 2005, his varied career has included stints as a reporter, copy editor, feature writer and editor for publications as diverse as Fleet Street newspaper The Sunday Times, fashion bible Jones, media and marketing website Mumbrella as well as lifestyle magazines such as GQ, Woman's Weekly, Men's Health and Loaded. He joined Momentum Media in early 2020 and currently writes for Australian Aviation and World of Aviation.
Receive the latest developments and updates on Australia's space industry direct to your inbox. Subscribe today to Space Connect here.