The plan is detailed in a report released this week from NASA, as the agency and its partners slowly transition into ramping up the commercial space market in low-Earth orbit.
"The International Space Station is entering its third and most productive decade as a groundbreaking scientific platform in microgravity," said Robyn Gatens, director of the International Space Station.
Gatens said this decade will focus on building global partnerships to support deep space exploration – such as the Artemis mission to send humans back to the moon – continue medical and environmental experiments and "lay the groundwork" for commercial space.
"We look forward to maximising these returns from the space station through 2030 while planning for transition to commercial space destinations that will follow," she added.
The ISS is one of the globe's most significant achievements in space and has been the ground upon which many science breakthroughs have taken place.
It is a multinational laboratory in low-Earth orbit, hosting space agencies from America, Russia, Japan, Canada and Europe.
The contract extension until the end of this decade does not come as a surprise however, as the demand for commercial space stations will claim significant sums of NASA's budget in the future.
According to the ISS transition report, the space station is limited by its primary structure including the modules, radiators and truss structures.
Each of the partners are responsible for maintaining their own sections, and the CSA, ESA and JAXA have collectively completed life extension analyses for its modules through to 2028, and Roscosmos has completed its extension until 2024.
Leading up to its deorbit, mission controllers will schedule retrograde maneuvers to begin slowly lowering its operational altitude in orbit.
After performing these maneuvers, which will transition the ISS over the South Pacific Oceanic Uninhabited Area (SPOUA), it will begin its re-entry burn into the atmosphere.
It will mark one of the most significant end-of-era milestones of NASA's work in space.
Before then, private company Axiom will be developing the modules on the ISS that will eventually depart and become free-flying commercial space stations.  
Dubbed the Ax-2, the American agency will negotiate on a mission order agreement with the Houston-based company, targeting a launch between fall 2022 and late spring 2023, according to a press release.
"The private sector is technically and financially capable of developing and operating commercial low-Earth orbit destinations, with NASA's assistance," said Phil McAlister, director of commercial space at NASA.
"The report we have delivered to Congress describes, in detail, our comprehensive plan for ensuring a smooth transition to commercial destinations after retirement of the International Space Station in 2030."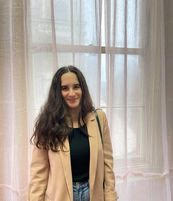 Bella Richards is a journalist who has written for several local newspapers, her university newspaper and a tech magazine, and completed her Bachelor of Communications (Journalism) at the University of Technology Sydney in 2020. She joined Momentum Media in 2021, and has since written breaking news stories across Space Connect, Australian Aviation and World of Aviation.
You can email Bella on: [email protected]
Receive the latest developments and updates on Australia's space industry direct to your inbox. Subscribe today to Space Connect here.