The Apollo Next Generation Sample Analysis Program (ANGSA) sample 73001 was collected by astronauts in 1972 and will provide more details about the Lunar's surface before the upcoming Artemis missions.
Artemis, a NASA-led mission, will return humans back to the moon again for the first time in decades.
The sample contained two parts, and the first was unsealed and opened in 2019, revealing arrays of grains and smaller objects such as rocklets, that scientists have been studying since.
Apollo astronauts landed and studied on the equatorial region of the moon, but Artemis astronauts will travel to the south pole.
According to the agency, the sealed sample from the Apollo mission was incredibly cold when first collected, and it's presumed to contain substances like water, ice or carbon dioxide.
NASA said the volatiles in these samples will allow future scientists studying Artemis samples to better understand where and what substances might be present on the moon.
"I think it's just amazing to me that when these samples were collected by the Apollo astronauts, NASA had enough smarts to think ahead and say 'we might want to save some of these samples to answer questions that we haven't thought about yet, and to use instruments and technologies and capabilities that hadn't been invented yet'," said Lori Glaze, director of the planetary science division, in a Twitter briefing on Wednesday.
The sample is being opened at NASA's Johnson Space Center in Houston.
On 11 February, the team began the months-long process to remove the sample from its outer protective tube and capture any gas inside. The lack of gas indicated the inner sample was still intact, NASA said.
On 23 February, the team then began the process of piercing the inner container and gathering any lunar gases that still may be present.
Once the gas is extrapolated, the team will prepare to remove the soil and rocks from their container later this spring.
According to NASA, the amount of gas present in the Apollo sample is "very low", but if any can be extracted, it will be used to identify the mass of unknown molecules.
In the Twitter briefing, Ryan Zeigler, NASA's Apollo sample curator, said the south pole area of the moon is considered a "temporary shadowed region".
"We expect to sample large abundances of these volatile materials, which is different than what was done for Apollo," he said.
Thomas Zurbuchen, associate administrator of NASA's Science Mission Directorate said it's "an exciting learning opportunity to understand the tools needed for collecting and transporting these samples, for analysing them, and for storing them on Earth for future generations of scientists".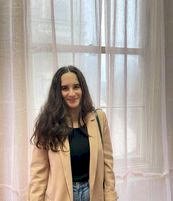 Bella Richards is a journalist who has written for several local newspapers, her university newspaper and a tech magazine, and completed her Bachelor of Communications (Journalism) at the University of Technology Sydney in 2020. She joined Momentum Media in 2021, and has since written breaking news stories across Space Connect, Australian Aviation and World of Aviation.
You can email Bella on: [email protected]
Receive the latest developments and updates on Australia's space industry direct to your inbox. Subscribe today to Space Connect here.