Vande Hei, alongside Roscosmos cosmonauts Anton Shkaplerov and Pyotr Dubrov, touched down in the remote town of Dzhezkazgan, Kazakhstan, on 30 March at 7:28am EDT.
The American remained on the ISS for 355 days after launching to the orbiting station in April 2021, and his mission ending concluded Expedition 66.
"Fantastic place, occupied by amazing people, working for all of humanity," Vande Hei tweeted.
"I'll forever cherish the memories of serving on the International Space Station. Now, though, I'm thrilled to be back on Mother Earth!"
Russia's Soyuz MS-19 spacecraft undocked from the ISS at 3:21am EDT on Wednesday, and now Expedition 67 has officially rolled over, with NASA astronaut Tom Marshburn continuing his role as station commander.
Others remaining onboard include NASA astronauts Raja Chari and Kayla Barron, ESA (European Space Agency) astronaut Matthias Maurer, and Roscosmos cosmonauts Oleg Artemyev, Denis Matveev, and Sergey Korsakov.
Marshburn, Chari, Barron and Maurer will remain on the ISS until late April when the Crew-4 arrives.
During Vande Hei's time on the ISS, he completed around 5,680 orbits of the Earth, and a journey of over 150 million miles, the equivalent of 312 trips to the moon and back, according to NASA.
He saw the arrival of 15 visiting spacecraft and new modules, and the departure of 14, and during his stay he spent many hours conducting investigations from plant research to physical sciences studies.
"Mark's mission is not only record-breaking, but also paving the way for future human explorers on the moon, Mars, and beyond," said NASA Administrator Bill Nelson.
"NASA and the nation are proud to welcome Mark home and grateful for his incredible contributions throughout his year-long stay on the International Space Station."
Cosmonaut Shkaplerov arrived at the station in October 2021, and Dubrov began his mission in April that year, and in January he completed 273 days on the ISS.
Now, the ISS is preparing for the arrival of the Crew-4 mission, and the first private mission to the station with Axiom Space, dubbed Ax-1.
While the Russia-Ukraine war has sparked fears over the station's future, Shkaplerov said in his final address that despite the problems on Earth, the astronauts on the ISS are like "one crew". 
Crew-4 will launch NASA astronauts Kjell Lindgren, Bob Hines and Jessica Watkins, and ESA (European Space Agency) astronaut Samantha Cristoforetti to the ISS onboard a Dragon capsule hoisted on top of a Falcon 9 rocket on Tuesday, 19 April, from Kennedy Space Center in Florida.
Ax-1 will carry former NASA astronaut Michael Lopez-Alegria and visitors Larry Connor, Eytan Stibbe and Mark Pathy to the ISS no earlier than 6 April, after being delayed for months due to the upcoming Artemis 1 launch.
Axiom was chosen by NASA in January 2020 to begin building private modules in late 2024 on the ISS to eventually detach and become a free-flying station for commercial use.
Once established, it will nearly double the usable volume of the ISS, according to Axiom.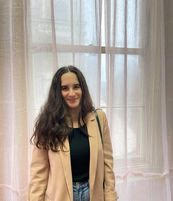 Bella Richards is a journalist who has written for several local newspapers, her university newspaper and a tech magazine, and completed her Bachelor of Communications (Journalism) at the University of Technology Sydney in 2020. She joined Momentum Media in 2021, and has since written breaking news stories across Space Connect, Australian Aviation and World of Aviation.
You can email Bella on: [email protected]
Receive the latest developments and updates on Australia's space industry direct to your inbox. Subscribe today to Space Connect here.