In a blog released on Wednesday, the space agency said the spacecraft sustained the impact between 23-25 May on one of its primary mirror segments. Webb has been built with a 21-foot, gold-coated primary mirror made up of 18 segments, measuring at 6.5 metres.
The James Webb team said that this type of impact was anticipated when the observatory was being built, as it undertook multiple simulation tests with similar impacts to determine their effect on the telescope before launching. However, NASA said the recent impact was larger than they could have modelled.
"We always knew that Webb would have to weather the space environment, which includes harsh ultraviolet light and charged particles from the sun, cosmic rays from exotic sources in the galaxy, and occasional strikes by micrometeoroids within our solar system," said Paul Geithner, technical deputy project manager at NASA's Goddard Space Flight Center.
"We designed and built Webb with performance margin – optical, thermal, electrical, mechanical – to ensure it can perform its ambitious science mission even after many years in space."
According to the statement, the most recent hit was not a result of a meteor shower and is currently considered as an unavoidable chance event.
Micrometeoroids are tiny particles of rocks in space that typically weigh less than a gram.
"As a result of this impact, a specialised team of engineers has been formed to look at ways to mitigate the effects of further micrometeoroid hits of this scale," the agency said.
The telescope – known as the spiritual successor to Hubble – launched on Christmas Day in 2021 and is currently nearing the end of its six months of preparatory work including calibrating its instruments and aligning its mirrors. 
To mitigate natural impacts, Webb is able to adjust its mirror position to partially correct the result of any run-in with other objects. NASA said engineers have already performed an adjustment for the recent impact.
"With Webb's mirrors exposed to space, we expected that occasional micrometeoroid impacts would gracefully degrade telescope performance over time," said Lee Feinberg, Webb optical telescope element manager at NASA Goddard.
"Since launch, we have had four smaller measurable micrometeoroid strikes that were consistent with expectations and this one more recently that is larger than our degradation predictions assumed."
For future instances like this, flight teams will use protective manoeuvres to dodge its optics away from known meteor showers, or other potential impacts, before they are set to occur, NASA said.
The news comes a week after the Webb team announced it would release the telescope's first full-colour images on 12 July.
The space agency has not revealed what the instrument's cameras will show, but hinted it could reflect "the early universe, the evolution of galaxies through time" and "the lifecycle of stars".
James Webb is a collaboration between NASA, the European Space Agency, the Canadian Space Agency and French launch provider Arianespace.
Its mission – dubbed VA256 – has been in the making for 14 years and it's hoped Webb will be able to reveal what the universe looked like almost 14 billion years ago.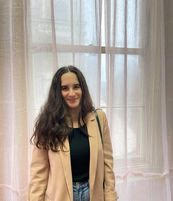 Bella Richards is a journalist who has written for several local newspapers, her university newspaper and a tech magazine, and completed her Bachelor of Communications (Journalism) at the University of Technology Sydney in 2020. She joined Momentum Media in 2021, and has since written breaking news stories across Space Connect, Australian Aviation and World of Aviation.
You can email Bella on: [email protected]
Receive the latest developments and updates on Australia's space industry direct to your inbox. Subscribe today to Space Connect here.