The carrier will be the first passenger airline in the world to work on a NASA Earth mission.
The project will involve the installation of one of NASA's state-of-the-art satellite receivers on an Air New Zealand Q300 aircraft to collect environmental data.
The receiver, known as the Global Navigation Satellite System, will use reflected GPS signals to collect the climate data.
This data will be used to advance climate change research and improve weather prediction capabilities.
NASA and Air New Zealand have been working together on the project since 2020.
Air New Zealand flight NZ8844 was the first official flight to carry this type of receiver and took off from Christchurch.
Climate and weather data gathered by the receivers will be broadcast to an operations centre established by the University of Auckland.
Professor Delwyn Moller from the university said that the collaboration between NASA and the university will place New Zealand scientists on the cutting edge of the climate science field.
"The data produced by this collaboration will be made publicly available, opening up a range of research possibilities, with many potential uses – from flood risk management to agriculture and resource planning," said Moller.
The Q300 aircraft was chosen for the project due to the routes it operates and the altitude it flies at.
"With a network stretching from Kerikeri to Invercargill and flying at an altitude of around 16,000 feet, the Q300 was the perfect aircraft to pilot this mission," said Air New Zealand chief operational integrity and safety officer Captain David Morgan.
"Flying much closer to the land and sea than NASA's satellites, our aircraft can collect a daily feed of high-resolution, high-quality data, with significant potential for the science community."
Morgan also said that the airline would not shy away from its responsibilities to combat climate change, highlighting that it is a shared problem worldwide.
NASA scientist Will McCarty spoke about the potential future uses of the system, saying that the data collected will be used to improve the range of NASA's Cyclone Global Navigation Satellite System and allow it to monitor environmental changes over land.
"The receiver that Air New Zealand is flying has advanced capabilities with the potential to be used for future space-bound missions, so we're excited to test these out," he said.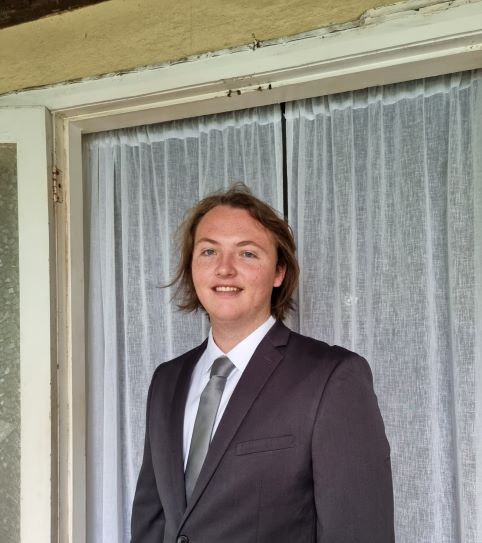 Liam McAneny is a journalist who has written and edited for his University International Relations journal. He graduated with a Bachelor of Arts (International Relations) and Bachelor of Laws from the University of Wollongong in 2021. He joined Momentum Media in 2022 and currently writes for SpaceConnect and Australian Aviation. Liam has a keen interest in geopolitics and international relations as well as astronomy.

Send Liam an email at: [email protected]
Receive the latest developments and updates on Australia's space industry direct to your inbox. Subscribe today to Space Connect here.