The original 50 objectives were developed and workshopped by agency leaders and international partners resulting in 63 updated aims that cover four areas: science; transportation and habitation; lunar and Martian infrastructure; and operations.
"We need a roadmap with staying power, and through a collaborative process, we've identified a core set of defined objectives to achieve our exploration goals with our partners," said NASA deputy administrator Pam Melroy.
"These objectives are both practical and aspirational, and we were gratified by the thoughtful contributions of our workforce, industry, and international partners who will join us in shaping our future together."
The ultimate aim of these objectives is to maintain a sustained presence in the moon's orbit. Taking the research conducted by the astronauts while on the moon and using that research as a launchpad to hopefully result in the ability to send astronauts to Mars.
NASA recently announced the development of Gateway, a space station much like the ISS but within the moon's orbit.
The addition of Gateway will allow NASA and the astronauts on board to conduct continuous research and in the future, become a pit stop to Mars.
Along with Gateway, a new spacecraft is being designed by SpaceX to accommodate the new needs that the mission commands.
The spacecraft has been designed to operate on and around the moon with the vision to explore more of the moon than ever before.
Artemis I will launch later this month, then a test launch for Artemis II, which will launch no earlier than 2024 and will see astronauts in the moon's orbit until finally, Artemis III in 2025, when astronauts will land on the surface of the moon for the first time in 50 years. 
With each new addition to the Artemis moon mission plans, NASA gets one step closer to their biggest leap yet — Martian exploration.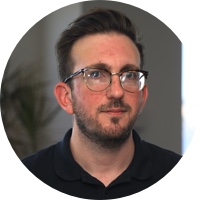 Adam is a journalist who has worked for more than 40 prestigious media brands in the UK and Australia. Since 2005, his varied career has included stints as a reporter, copy editor, feature writer and editor for publications as diverse as Fleet Street newspaper The Sunday Times, fashion bible Jones, media and marketing website Mumbrella as well as lifestyle magazines such as GQ, Woman's Weekly, Men's Health and Loaded. He joined Momentum Media in early 2020 and currently writes for Australian Aviation and World of Aviation.
Receive the latest developments and updates on Australia's space industry direct to your inbox. Subscribe today to Space Connect here.