The Double Asteroid Redirection Test (DART) spacecraft successfully collided with Dimorphos, a moonlet of the larger Didymos asteroid, at 9:14am AEST on September 27.
NASA's goal was to attempt to divert the trajectory of Dimorphos as a test to determine if spacecraft could be used to divert an asteroid heading towards Earth.
Neither Didymos nor Dimorphos were on track to collide with Earth, either before or after the impact of the spacecraft. This was a key component of the test, as NASA wants to study the impact on the trajectory of the asteroid without endangering Earth.
Now that the impact has occurred, the "real science" begins according to NASA. This will involve careful tracking of the asteroid and its moonlet with telescope systems around the world to determine the effect the spacecraft's impact has had on the trajectory of the asteroid.
Lindley Johnson, who holds the science-fiction-like title of planetary defence officer at NASA, spoke about the project at a news conference in the lead-up to the impact.
"This is an exciting time, not only for the agency but in space history and in the history of humankind, quite frankly," she said.
"This demonstration is extremely important to our future here on Earth."
The moments prior to the collision were live-streamed on the NASA YouTube channel, which you can re-watch below.
DART captured footage of the asteroid using the singular instrument aboard the spacecraft, the Didymos Reconnaissance and Asteroid Camera for Optical Navigation (DRACO). This camera will also be used to autonomously navigate the spacecraft towards the asteroid.
The entire final stage of the mission was performed autonomously by DART's onboard tracking system, with controllers at NASA watching the final minutes of the spacecraft's journey and unable to send any further instructions to the spacecraft due to the signal delay caused by the extreme distances between Earth and DART.
NASA emphasised that the mission was an extremely important test for the safety of humanity.
Chief scientist and senior climate advisor at NASA, Katherine Calvin, said, "The dinosaurs didn't have a space program to help them, but we do."
"DART represents important progress in understanding potential hazards in the future and how to protect our planet from potential impacts."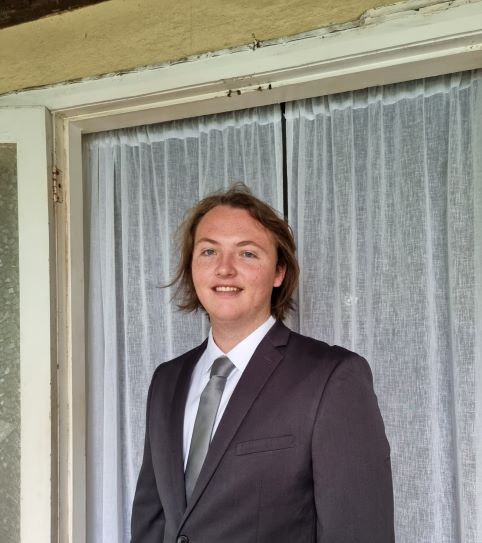 Liam McAneny is a journalist who has written and edited for his University International Relations journal. He graduated with a Bachelor of Arts (International Relations) and Bachelor of Laws from the University of Wollongong in 2021. He joined Momentum Media in 2022 and currently writes for SpaceConnect and Australian Aviation. Liam has a keen interest in geopolitics and international relations as well as astronomy.

Send Liam an email at: [email protected]
Receive the latest developments and updates on Australia's space industry direct to your inbox. Subscribe today to Space Connect here.