While Artemis 1 is an uncrewed test flight of the new Space Launch System and Orion Spacecraft, Artemis 2 will be a crewed mission that will involve a lunar fly-by.
Artemis 3 intends to go even further, returning humans to the surface of the moon for the first time since December 1972.
Unlike the Apollo missions, however, Artemis doesn't just plan to send humans to the moon for a short amount of time. Artemis' ultimate goal is to construct space and lunar-based infrastructure that will allow for a permanent habitable base on the moon.
The main components of this system will be the construction and launch of a lunar gateway spacecraft, a lunar lander dubbed the "Starship Human Landing System" (HLS) and the construction of the Artemis Base Camp lunar base.
While it sounds like science fiction, those involved in the project are deadly serious and already significant work is underway to make this idea a reality.
Professor Kiran Bhaganagar is the director of the NASA Center for Advanced Measurements in Extreme Environments, one of the agencies supporting the Artemis missions.
Bhaganagar spoke to Space Connect about the future of the Artemis missions, touching on the largest challenges the team faces and why the goal of establishing a permanent presence on the moon is worth pursuing.
"I think the gateway is the key for this Artemis mission, it is not just a spaceship going there and coming back. In the future, a single launch would mean multiple spacecraft and multiple opportunities because we have a launch that can go to the gateway. And that could be our central area. And from there we could really explore the universe.
"So I think in principle, to go to Mars, having a gateway is the key aspect, which is so different from the Apollo mission."
Asked about the largest challenges facing the Artemis mission, Bhaganagar identified the issue of energy as a prime concern.
"This is my personal opinion, and I feel it's the energy and power. So essentially, for any of the aspects of civilisation to happen, we need a continuous source of energy.
"So I think we really need to solve the problem of energy, because right now we have solar and nuclear, two very popular ones. But we were also having lots of conversations on hydrogen using fuel cells. So that would bring in an additional fuel source, because there is evidence that there could be water, which is pretty much the foundation on both Mars and [the] moon. Using a process of electrolysis, you can split up water molecules into hydrogen."
"If we can put all these things together and use a proper amount of solar hydrogen cells and nuclear and be able to have sustainable energy, many of the other things might fall into place."
Bhaganagar also emphasised the need for the entire space industry to come together on this project.
"One of the big things about space is, many of the questions are still not answered. So we really need people to start putting on their thinking caps from different perspectives and so that together we can finally work on the common mission of Artemis, which is to go to the moon, and stay."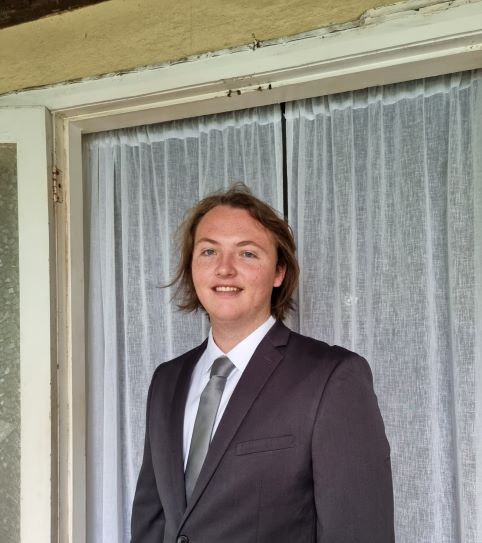 Liam McAneny is a journalist who has written and edited for his University International Relations journal. He graduated with a Bachelor of Arts (International Relations) and Bachelor of Laws from the University of Wollongong in 2021. He joined Momentum Media in 2022 and currently writes for SpaceConnect and Australian Aviation. Liam has a keen interest in geopolitics and international relations as well as astronomy.

Send Liam an email at: [email protected]
Receive the latest developments and updates on Australia's space industry direct to your inbox. Subscribe today to Space Connect here.