The spacecraft and launch system finally emerged from the Vehicle Assembly Building (VAB) for the first time since late September, where it sheltered from Hurricane Ian.
Following a nine-hour journey from VAB, the SLS arrived at the pad at Launch Complex 39B on its mobile launch platform.
The Artemis team will attempt to launch the SLS and Orion on 14 November at 12:07am (EST), with backup launch windows planned for 16 November, 19 November and a final possible launch window on 25 November.
This is the fourth time that the SLS and Orion have been rolled out to the launch complex pad since March.
Artemis' first launch attempt was called off on August 29 due to engine cooling issues, with the second launch attempt scrubbed due to a fuel leak that could not be fixed in time for take-off.
NASA then set a preliminary launch date for late September but was forced to postpone the launch process altogether due to extreme weather in Florida.
The threat of wild weather still lingers over the Artemis mission, with forecasts showing the potential for another tropical storm to form and move towards Florida in the coming week.
Mark Burger, the launch weather officer for the US Space Force's Space Launch Delta 45, said that the storm was not a large concern according to current forecasts, having only a 30 per cent chance of becoming a named storm. Peak gusts were also not expected to exceed 74 kph, according to Burger.
"Those are well within our constraints for riding out [the storm]. We'll have impacts from that in terms of the wind, but we're not looking at any likelihood at this point of seeing a strong system emerge out of this," Burger said.
Tim Free, the associate administrator for exploration systems development spoke about the weather concerns as well as the engineering issues the craft had previously faced.
"Our engineering team thought it was an OK risk to go out tonight," he said in relation to the move from the VAB to the pad.
"Our teams have continued to grow and learn about the vehicle, and we're confident.
"But, it's a flight test," emphasising that the team is constantly learning.
"What we've learned in every wet dress [rehearsal], our two launch attempts and our tanking test help build our confidence. I don't think we would roll out if we didn't feel confident."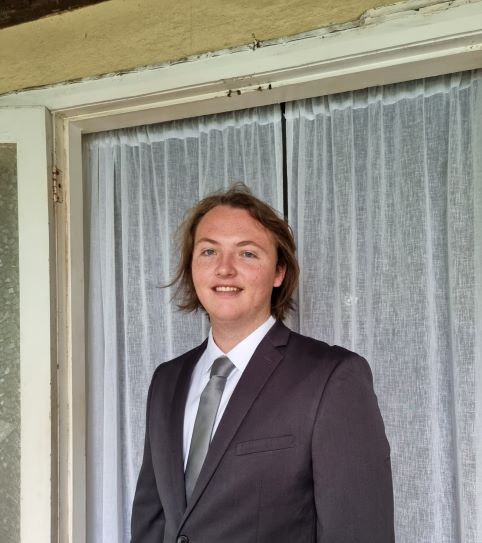 Liam McAneny is a journalist who has written and edited for his University International Relations journal. He graduated with a Bachelor of Arts (International Relations) and Bachelor of Laws from the University of Wollongong in 2021. He joined Momentum Media in 2022 and currently writes for SpaceConnect and Australian Aviation. Liam has a keen interest in geopolitics and international relations as well as astronomy.

Send Liam an email at: [email protected]
Receive the latest developments and updates on Australia's space industry direct to your inbox. Subscribe today to Space Connect here.