The technology is being developed with an aim to support the safety of astronauts engaging in exploration on the surface of the moon.
The new system, known as LunaSAR, builds on the collaborative research that NASA and SmartSat have been engaged in since 2020.
Combining communication and navigation technology, the system consists of low-power radio beacons mounted on both spacesuits and lunar rovers.
Radio beacons can support SOS communication and two-way messaging via a satellite constellation that will orbit the moon.
The satellite constellation will also allow for the beacon locations to be constantly tracked, even in the absence of GPS. The communication and location data are then fed back to mission control centres on Earth, as well as to the rescue and response team on the moon.
Under the agreement signed by NASA and SmartSat, NASA will contribute industry expertise from its Search and Rescue Laboratory at the Goddard Space Flight Center to the research being undertaken by the SmartSat-funded research team.
NASA will also provide access to its testing facilities for a comprehensive assessment of the capabilities of the technology.
The research team, led by Safety from Space — a SmartSat industry partner — is aiming to design a new specialised beacon for space environments based on a new waveform.
A secondary goal of the research is to improve search and rescue operations here on Earth, including natural disaster warning systems.
The mission manager of NASA's Search and Rescue office, Dr Lisa Mazzuca, visited Adelaide this week to meet with the research team, and commented on the agreement.
"NASA is delighted to advance technology in this field, which will allow our astronauts exploring the moon to do so knowing they have a system focused solely on their safety. This is pioneering work that takes such a dedicated international partnership to get to fruition," she said.
SmartSat CEO Andy Koronios also spoke about the agreement during Mazzuca's visit.
"This agreement is not just a fantastic development for Safety from Space's low-power, high-efficiency safety technology, it signals that Australia's space sector is developing globally important technologies," Koronios said.
"NASA has been instrumental in the development journey for this essential safety technology — and while it is early stages, we now have the further potential of this Australian-developed tech playing an important role in lunar and Martian exploration missions under the Artemis program."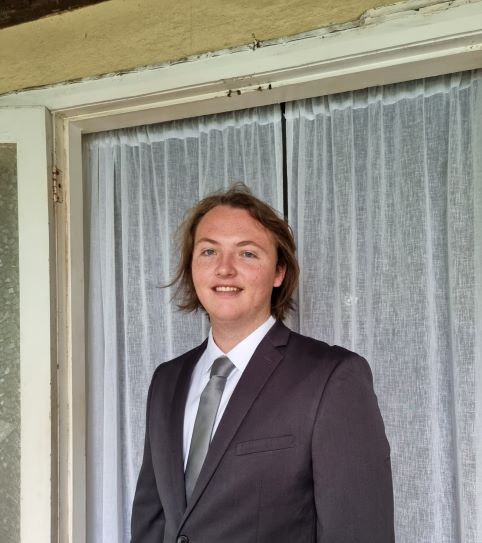 Liam McAneny is a journalist who has written and edited for his University International Relations journal. He graduated with a Bachelor of Arts (International Relations) and Bachelor of Laws from the University of Wollongong in 2021. He joined Momentum Media in 2022 and currently writes for SpaceConnect and Australian Aviation. Liam has a keen interest in geopolitics and international relations as well as astronomy.

Send Liam an email at: [email protected]
Receive the latest developments and updates on Australia's space industry direct to your inbox. Subscribe today to Space Connect here.