Mission managers at Houston had to wait 30 minutes to find out if the crucial engine firing was a success because of a communications blackout caused by travelling by the dark side of the moon.
Flight director Zeb Scoville said it was "one of those days that you've been thinking about and talking about for a long, long time".
The photo, above, shows the Orion capsule, moon and Earth in the same frame and represents the first time a capsule has visited the moon since Apollo 17 in 1972.
The uncrewed capsule's "powered flyby burn" on Monday was significant because it kickstarted a series of manoeuvres that will eventually set it on course to enter the lunar orbit, where it will remain for a week as testing is conducted.
A second burn, later this week, will insert Orion into distant retrograde orbit (DRO), where it will remain for a further week. 
DRO is a highly stable orbit where little fuel is required for an extended trip into space.
Distance refers to it being at a high altitude from the lunar surface, while retrograde refers to Orion travelling in the opposite direction to how the moon travels around Earth.
Mission manager Mike Sarafin earlier said Artemis 1 was the "true stress test" of the Orion spacecraft in a deep space environment.
Nujoud Merancy, chief of the exploration mission planning office, added, "Orion will spend about 6 to 19 days in DRO to collect data and allow mission controllers to assess the performance of the spacecraft.
"The exact duration of Orion's stay in DRO is determined by when it launches due to orbital mechanics.
"NASA's knowledge of DRO evolved out of many prior human spaceflight architecture studies. 
"As a result of studies for ARM, NASA's mission planners developed a strong knowledge base of the orbit and determined DRO could meet the objectives for Artemis 1, so mission planners opted to capitalise on the studies and knowledge of it as a mission destination."
Orion will stay in DRO until 1 December, when another engine burn will send the capsule back to Earth. It will return on 11 December and splash down off the coast of California.
Artemis 1 is the first mission of the momentous Artemis program, NASA's revived effort to take humans back to the moon.
Unlike the Apollo missions, the plan for Artemis isn't for humans to just visit the moon and return, but rather to set up a permanent presence on the moon.
The mission that launched last week is an uncrewed "test flight" that is necessary to test the components of the mission in a real-world scenario.
Both the Space Launch System (SLS) rocket and Orion spacecraft are new technologies that are being used for the first time during the Artemis mission.
Artemis 2 will be the first crewed mission and will take astronauts on a similar journey to Artemis 1. Artemis 3, however, will see astronauts returning to the lunar surface for the first time in decades. Critically, Artemis 3 will also facilitate the first woman to walk on the moon and the first person of colour.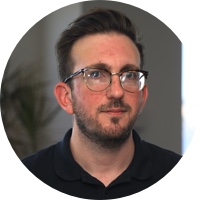 Adam is a journalist who has worked for more than 40 prestigious media brands in the UK and Australia. Since 2005, his varied career has included stints as a reporter, copy editor, feature writer and editor for publications as diverse as Fleet Street newspaper The Sunday Times, fashion bible Jones, media and marketing website Mumbrella as well as lifestyle magazines such as GQ, Woman's Weekly, Men's Health and Loaded. He joined Momentum Media in early 2020 and currently writes for Australian Aviation and World of Aviation.
Receive the latest developments and updates on Australia's space industry direct to your inbox. Subscribe today to Space Connect here.