Roscosmos, the Russian space agency, released a statement regarding the incident, explaining that the coolant leak damaged the crew capsule of the spacecraft.
The leak was detected only shortly before two Russian cosmonauts from Expedition 68 were due to go on a seven-hour spacewalk outside the ISS.
Sergey Prokopyev and Dmitry Petelin were in the midst of preparations for their extravehicular activity (EVA), having donned their spacesuits and beginning the depressurisation process.
Following the discovery of the leak, the spacewalk was called off and authorities began to investigate the leak.
Cameras on the exterior of the space station showed jets of frozen coolant shooting violently into space.
Both cosmonauts were moved back to the main crew body of the space station as a precaution against any danger.
Roscosmos' initial statement provided little information, merely pointing out the areas of the spacecraft that had been damaged.
"According to preliminary information, on Thursday, December 15, the outer skin of the instrument and assembly compartment of the Soyuz MS-22 manned spacecraft was damaged.
"The crew reported that the warning device of the ship's diagnostic system went off, indicating a pressure drop in the cooling system. A visual inspection confirmed the leak, after which it was decided to interrupt the planned extravehicular activities by the crew members of the Russian segment of the ISS, Sergey Prokopiev and Dmitry Petelin."
NASA officials also commented on the incident, pledging to assist in the damage assessment of the stricken spacecraft.
"NASA and Roscosmos will continue to work together to determine the next course of action following the ongoing analysis. The crew members aboard the space station are safe, and were not in any danger during the leak."
Further investigations carried out revealed that a meteorite may have caused the damage to the spacecraft.
Currently, Roscosmos and NASA officials are assessing the situation to determine if the Soyuz capsule is capable of flying back to Earth.
If not, the two Roscosmos cosmonauts and single NASA astronaut, Frank Rubio, currently aboard the ISS will be stuck on the space station without an evacuation vessel.
Roscosmos said that a replacement spacecraft, the Soyuz MS-23, could be sent to the ISS, but that would take at least 45 days.
The investigations into the state of the damaged Soyuz MS-22 continue, with the European Robotic Arm and the Canadarm2 both having been used to remotely assess the damage to the vessel in the last week.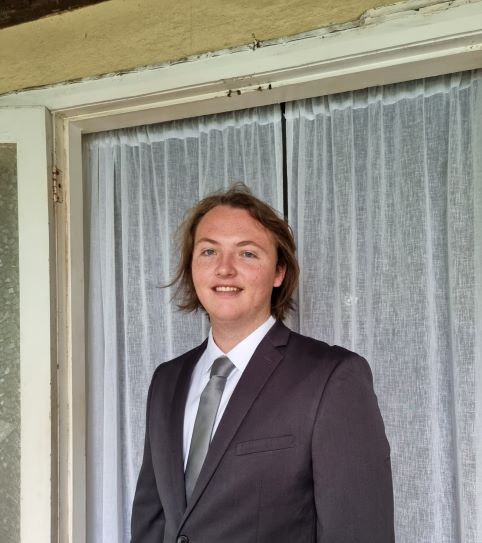 Liam McAneny is a journalist who has written and edited for his University International Relations journal. He graduated with a Bachelor of Arts (International Relations) and Bachelor of Laws from the University of Wollongong in 2021. He joined Momentum Media in 2022 and currently writes for SpaceConnect and Australian Aviation. Liam has a keen interest in geopolitics and international relations as well as astronomy.

Send Liam an email at: [email protected]
Receive the latest developments and updates on Australia's space industry direct to your inbox. Subscribe today to Space Connect here.