The Australian Remote Operations for Space and Earth (AROSE) consortium and the EPE and Lunar Outpost Oceania consortium will each use the investment to develop a semi-autonomous device that could collect regolith soil samples from the moon's surface for analysis.
The Moon to Mars initiative is a $150 million investment over five years to drive the growth of Australia's space sector. Its flagship "trailblazer" element specifically aims to support NASA's space exploration program and its plan to return humans to the moon before exploring Mars. 
"From those selected to be part of the Trailblazer program to other industry success stories and our impressive universities and research organisations, Australia has much to be proud of," said Minister for Industry and Science Ed Husic.
"Programs like Trailblazer are important to growing our space sector, as well as our know-how in robotics and automation. It also has an important role to play in inspiring more young Australians to consider STEM careers." 
The rover, intended to launch by 2026, will be part of NASA's Moon to Mars mission, described as a major step towards a sustainable human presence on the moon's surface and a jumping-off point for future missions to Mars.
According to AROSE chief executive officer Leanne Cunnold, Australia's expertise in managing remote operations and robotics in complex, dangerous environments gives us a leg up in developing space technologies.
"AROSE is a partner-driven organisation with a clear vision to attract the best talent and technology to support local and international space missions," she said.
"The ripple effect of projects like Trailblazer and the overall benefits they can bring to all Australians cannot be overestimated. Just as the Apollo mission inspired a generation of aspiring astronauts, Trailblazer has the power to motivate our future space scientists, engineers, and tech specialists. They will see Australian smarts, expertise, and technologies in action on the moon, demonstrating Australia's emerging role in space."
It comes after it was announced NASA Administrator Bill Nelson and Deputy Administrator Pamela Melroy will visit the ASA's headquarters in Adelaide this week.
The trip, which will also take in Canberra, will significantly mark the first time a sitting NASA administrator has come to Australia since 2014.
Administrator Nelson, who will address the National Press Club on 23 March, says NASA is excited to be working with Australia on the Moon to Mars mission.
"It's cooperation like this that will enable NASA and our international partners to uncover more discoveries. In this new era of space exploration, every advancement is not an achievement for one country — but for all of humanity," he said.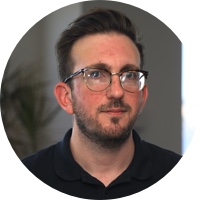 Adam is a journalist who has worked for more than 40 prestigious media brands in the UK and Australia. Since 2005, his varied career has included stints as a reporter, copy editor, feature writer and editor for publications as diverse as Fleet Street newspaper The Sunday Times, fashion bible Jones, media and marketing website Mumbrella as well as lifestyle magazines such as GQ, Woman's Weekly, Men's Health and Loaded. He joined Momentum Media in early 2020 and currently writes for Australian Aviation and World of Aviation.
Receive the latest developments and updates on Australia's space industry direct to your inbox. Subscribe today to Space Connect here.