Launched in Adelaide as part of NASA Administrator Bill Nelson's visit to Australia, the National Indigenous Space Academy (NISA) will offer 10-week internships to five First Nations university students studying science, technology, engineering or mathematics degrees.
"Indigenous Australians are the first scientists, engineers, technologists, mathematicians and doctors," said NISA leader Professor Christopher Lawrence, a Wadjak/Ballardong Noongar man and the Monash Faculty of IT's inaugural associate dean (Indigenous).
"We share a vision with the Australian Space Agency to foster career development for First Nations people in the space sector with the ultimate goal to see the first ever Indigenous Australian astronaut."
Successful applicants will attend a "space boot camp" at Monash's Faculty of IT to get up to speed with topics including aerodynamics, robotics, astrophysics, and past and current NASA space exploration missions.
Enrico Palermo, head of the Australian Space Agency, said the ASA celebrates Indigenous Australians as the world's oldest astronomers.
"They are also critical to our present and future as we look to do space in a uniquely Australian way," he said.
"I look forward to these students bringing back what they learn to Australia and to them becoming part of our dynamic space and tech community."
NISA was established in 2019 as a pilot program and has already supported three Indigenous students to take up internships at NASA/JPL. According to Joel Steele, who participated in the 2019 pilot and is now a research fellow at Monash University's Biomedicine Discovery Institute, the program opened up numerous pathways for him.
"It was a once-in-a-lifetime opportunity. I learned a lot of new skills that have assisted me in my career in addition to meeting amazing scientists. I was also able to assist in projects outside my subject area of space biology. The highlight was getting to operate the flight simulator used to train astronauts and pilots," he said.
"I never imagined it was ever possible for me to work or learn at NASA. This was something so far outside the scope of what I thought was possible."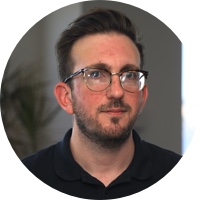 Adam is a journalist who has worked for more than 40 prestigious media brands in the UK and Australia. Since 2005, his varied career has included stints as a reporter, copy editor, feature writer and editor for publications as diverse as Fleet Street newspaper The Sunday Times, fashion bible Jones, media and marketing website Mumbrella as well as lifestyle magazines such as GQ, Woman's Weekly, Men's Health and Loaded. He joined Momentum Media in early 2020 and currently writes for Australian Aviation and World of Aviation.
Receive the latest developments and updates on Australia's space industry direct to your inbox. Subscribe today to Space Connect here.