NASA has released an announcement calling for submissions of potential partnerships to generate publicity for its Artemis program, beginning with a trip around the moon with astronauts on the Artemis II mission, targeted for 2023.
"We're looking for partners to use advanced technologies, imagery applications and approaches that will go beyond our standard coverage on NASA TV," NASA administrator Jim Bridenstine said.
"We want to capture the awe of Apollo for a new generation – the Artemis Generation.
"Just as people were glued to the TV 50 years ago as astronauts took the first steps on the moon, we want to bring people along in this new era of exploration."
NASA noted that spacecraft are routinely outfitted with NASA cameras for technical and operational support, such as inspecting solar arrays, with footage from the cameras typically used to supplement mission coverage on NASA Television.
However, the announcement is focused on proposals that include potential innovative technologies or hardware that a partner might fly on the mission to augment existing NASA imagery.
This could include hardware such as 360-degree field-of-view camera systems, virtual reality, advanced imagery compression, storytelling and distribution methods, 4K and Ultra HD camera systems, robotic third-person views, crew handheld camera systems, image stabilisation, or small portable cameras.
NASA stated it would welcome submissions from broadcasters, studios, the aerospace industry, academic institutions, and not-for-profit organisations, as well as collaborations between multiple entities for creative proposals.
The space agency stressed that submissions should outline:
the proposed public engagement project;
potential to enhance public understanding of the Artemis program;
distribution mechanisms to reach large audiences;
requested support from NASA in the form of existing media or access to facilities and personnel; and
a description of unique video, audio or imaging hardware, software, or related technology a partner might seek to place on or in NASA's Orion spacecraft or other NASA equipment, facilities or infrastructure.
The proposals are due by Friday, 11 December.
Artemis program
NASA's Artemis I mission is an unmanned flight test that will launch Orion on the agency's Space Launch System rocket to orbit the moon and return to Earth.
For Artemis II, Orion will carry a crew of astronauts around the moon and back, while Artemis III aims to land the first woman and next man on the lunar surface.
NASA is then expected to launch subsequent missions to explore more of the Moon and test the technologies and procedures needed for human exploration of Mars.
[Related: Australia joins international partners to support NASA Artemis moon mission]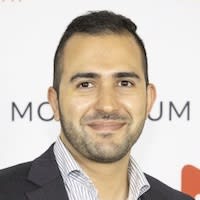 News Editor – Defence and Cyber, Momentum Media
Prior to joining the defence and aerospace team in 2020, Charbel was news editor of The Adviser and Mortgage Business, where he covered developments in the banking and financial services sector for three years. Charbel has a keen interest in geopolitics and international relations, graduating from the University of Notre Dame with a double major in politics and journalism. Charbel has also completed internships with The Australian Department of Communications and the Arts and public relations agency Fifty Acres.
Receive the latest developments and updates on Australia's space industry direct to your inbox. Subscribe today to Space Connect here.