Motiv Space Systems has signed a collaboration agreement with NASA's Jet Propulsion Lab rotary (JPL) to develop 'COLDArm' — a robotic arm that will be built to withstand the extreme cold of the moon's south pole.
The development of COLDArm (short for Cold Operable Lunar Deployable Arm), which forms part of NASA's Commercial Lunar Payload Services (CLPS) program, is designed to operate in cryogenic environments using electronics and lubricant-free mechanical components that can function in environments as cold as minus 172 degrees.
"The design will reduce the power needed for a rover or lander's operations, enabling robots equipped with the arm to extend missions," Tom McCarthy, Motiv's vice president of business development, said.
The technology, which leverages both Motiv and NASA capabilities, is funded by NASA's Space Technology Mission Directorate through the Game Changing Development Program.
COLDArm is the latest iteration of Motiv's suite of technologies, with the firm contributing to the development of 'Perseverance' and 'xLink'.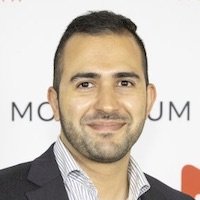 News Editor – Defence and Cyber, Momentum Media
Prior to joining the defence and aerospace team in 2020, Charbel was news editor of The Adviser and Mortgage Business, where he covered developments in the banking and financial services sector for three years. Charbel has a keen interest in geopolitics and international relations, graduating from the University of Notre Dame with a double major in politics and journalism. Charbel has also completed internships with The Australian Department of Communications and the Arts and public relations agency Fifty Acres.
Receive the latest developments and updates on Australia's space industry direct to your inbox. Subscribe today to Space Connect here.