Telesat has selected Thales Alenia Space — a joint venture between Thales and Leonardo — to be the prime contractor for the development of 'Lightspeed', an advanced low-Earth orbit (LEO) network.
Specifically, Thales Alenia Space has been tasked with providing the space and mission segments, and will be responsible for the end-to-end network performance and related specifications of the system.
The multibillion-dollar project is expected to initially comprise of a fleet of 298 satellites in the 700-750 kilogram class.
The network will be designed to deliver multiple terabits per second across the globe for secure, low-latency, high-performing broadband professional services, and is expected to provide a high level of flexibility in capacity allocation
The constellation is built on a unique combination of advanced on-board satellite equipment, containing active antennas that can dynamically refocus beams a thousand times per second, flexible processors able to address a range of bandwidth, optical laser links between satellites for maximum coverage, and a mix of on-board and on-ground software ensuring the optimal use of the system resources.
The first satellites are expected to be ready for launch in approximately two years.
"I want to warmly thank Telesat for putting its trust in our company, and we are proud to have been selected after successfully going through a very demanding competitive process," Hervé Derrey, president and CEO of Thales Alenia Space, said.
"Thales Alenia Space is mastering end-to-end flight proven systems, digitalisation of payloads, inter-satellite links, management of international organisation as well as industrial capabilities dedicated to constellations, and we are honoured to capitalise on all this expertise to serve this major program."
Dan Goldberg, president and CEO of Telesat, added, "With our design and engineering work complete, we're excited to move forward with Thales Alenia Space as our prime contractor to manufacture Lightspeed, the world's most advanced and capable LEO network.
"Thales Alenia Space has an impressive track record and proven success in delivering innovative satellite constellations.
"We are grateful for the excellent work they have done to date on our project and look forward to working closely together to transform and redefine space-based communications with the Lightspeed network."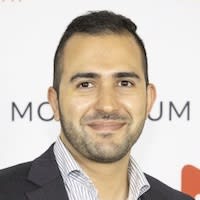 News Editor – Defence and Cyber, Momentum Media
Prior to joining the defence and aerospace team in 2020, Charbel was news editor of The Adviser and Mortgage Business, where he covered developments in the banking and financial services sector for three years. Charbel has a keen interest in geopolitics and international relations, graduating from the University of Notre Dame with a double major in politics and journalism. Charbel has also completed internships with The Australian Department of Communications and the Arts and public relations agency Fifty Acres.
Receive the latest developments and updates on Australia's space industry direct to your inbox. Subscribe today to Space Connect here.