With NASA's exploratory rover, Perseverance, scheduled to land on Mars on Thursday (18 February), SuperCam, one of seven strategic onboard instruments, is set to commence analysing, characterising, and selecting Martian rock samples.
The SuperCam will include a Thales-built laser, which will use an infrared beam to heat material to a temperature of around 10,000 degrees and vaporise it, helping to determine the chemical composition of Martian rock samples by measuring the colours of light in the plasma created. 
The laser can also emit a green laser beam, which aims to help determine the molecular composition of surface materials, exciting the chemical bonds in samples and producing a different signal according to their various linked components.
This technique, known as Raman spectroscopy, will be tested for the first time on Mars and will enable scientists to detect any markers of life.
The green laser will also be used to induce fluorescence in mineral and organic compounds, allowing scientists to determine their constituent components with greater accuracy. 
"We're proud to have provided NASA with the first two lasers to operate on Mars. The Mars 2020 mission is a decisive step forward in the study of the Red Planet and preparations for future expeditions," Christophe Salomon, executive vice president, land and air systems, said.
"SuperCam, the 'eyes' of Perseverance, is the result of close collaboration between partners across the international scientific community. Thales' SuperCam laser delivers unrivalled performance and will enable Perseverance to perform its exploration mission throughout its time on the surface of Mars."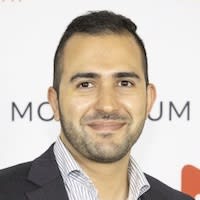 News Editor – Defence and Cyber, Momentum Media
Prior to joining the defence and aerospace team in 2020, Charbel was news editor of The Adviser and Mortgage Business, where he covered developments in the banking and financial services sector for three years. Charbel has a keen interest in geopolitics and international relations, graduating from the University of Notre Dame with a double major in politics and journalism. Charbel has also completed internships with The Australian Department of Communications and the Arts and public relations agency Fifty Acres.
Receive the latest developments and updates on Australia's space industry direct to your inbox. Subscribe today to Space Connect here.