NASA has approved a new round of research and development grants for 16 ground-breaking technological concepts as part of the NASA Innovative Advanced Concepts (NIAC) program, each of which will allow NASA to broaden the scope of future missions if successful.
Of the 16 successful submissions for the NIAC, they include a space cargo transportation system, a power generation and distribution system and a soil manufacturing process.
A robotics engineer from NASA's Jet Propulsion Laboratory received funding for the moon-based cargo transportation concept, which would allow cargo to be transported using a system of "magnetic robots that would levitate over a flexible track".
Meanwhile, the power transportation system – dubbed the "light bender" – will "capture, concentrate and focus sunlight using telescope optics" and will be overseen by Charles Taylor of NASA's Langley Research Centre.
Further, Jane Shevstov, a researcher from Trans Astronautica Corporation, received funding to research the soil production process in space by combining fungi with asteroid material, with the long-term goal of growing food.
"NIAC Fellows are known to dream big, proposing technologies that may appear to border science fiction and are unlike research being funded by other agency programs," said Jenn Gustetic, director of early-stage innovations and partnerships at NASA's Space Technology Mission Directorate.
"We don't expect them all to come to fruition but recognise that providing a small amount of seed-funding for early research could benefit NASA greatly in the long run."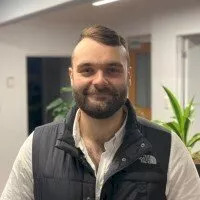 Liam began his career as a speechwriter at New South Wales Parliament before working for world-leading campaigns and research agencies in Sydney and Auckland. Throughout his career, Liam has managed and executed a range of international media and communications campaigns spanning politics, business, industrial relations and infrastructure. He's since shifted his attention to researching and writing extensively on geopolitics and defence, specifically in North Africa, the Middle East and Asia. He holds a Bachelor of Commerce from the University of Sydney and is undertaking a Masters in Strategy and Security from UNSW Canberra.
Receive the latest developments and updates on Australia's space industry direct to your inbox. Subscribe today to Space Connect here.