Airbus confirmed this week that the company will execute research into the possibility of construction of satellites while in orbit as part of a contract with the European Commission. The initial research, titled the PERIOD Project (PERASPERA In-Orbit Demonstration), is valued at €3 million and expected to run for two years.
It is hoped that the research will pave way for the assembly of parts and manufacturing of items such as antenna reflectors while in orbit.
Airbus outlined that the research concept is a critical leap for the space industry, as the construction and assembly of items in space will remove the hurdle of organising a launch. Airbus Defence and Space has assembled a team of seven researchers to undertake these findings.
Silvio Sandrone, head of space exploration future projects at Airbus, welcomed the agreement with the European Commission.
"Airbus has been working on in-orbit manufacturing technologies for more than a decade and the PERIOD program will help Europe move its combined technological know-how to the next level," Sandrone said.
"Future large scale space systems can only be manufactured and assembled in orbit, so it's crucial that Europe is at the forefront of this key capability."
[Related: Airbus secures ESA for three more European modules for NASA's Orion spacecraft]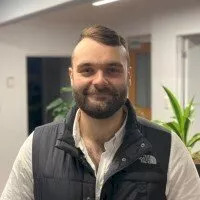 Liam began his career as a speechwriter at New South Wales Parliament before working for world-leading campaigns and research agencies in Sydney and Auckland. Throughout his career, Liam has managed and executed a range of international media and communications campaigns spanning politics, business, industrial relations and infrastructure. He's since shifted his attention to researching and writing extensively on geopolitics and defence, specifically in North Africa, the Middle East and Asia. He holds a Bachelor of Commerce from the University of Sydney and is undertaking a Masters in Strategy and Security from UNSW Canberra.
Receive the latest developments and updates on Australia's space industry direct to your inbox. Subscribe today to Space Connect here.