NASA has confirmed that seven studies are to receive additional funding as part of the NASA Innovative Advanced Concepts (NIAC) program, with US$5 million in total grant money allocated.
Of the recipients, a concept for a space-based neutrino-detection mission will receive $2 million to advance their equipment. The grant forms part of a Phase III NIAC study.
Jason Derleth, NIAC program executive, noted, "Neutrinos are a tool to 'see' inside stars, and a space-based detector could offer a new window into the structure of our sun and even our galaxy.
"A detector orbiting close to the sun could reveal the shape and size of the solar furnace at the core. Or, by going in the opposite direction, this technology could detect neutrinos from stars at the center of our galaxy."
The six other recipients will receive $500,000 to support their research for Phase II NIAC research.
These include Jeffrey Balcerski from the Ohio Aerospace Institute to study a "spacecraft 'swarm' approach" to research the atmosphere on Venus.
Saptarshi Bandyopadhyay from NASA's Jet Propulsion Laboratory will further their study on the concept of a radio telescope on the far side of the moon.
Kerry Nock of the Global Aerospace Corporation expects to research techniques of landing on Pluto, among other bodies.
Assistant professor Artur Davoyan of UCLA will continue research solar sails for CubeSats while undertaking exploration missions in space.
Lynn Rothschild of NASA's Ames Research Center will explore additional research on the growth of fungi in space.
Finally, Peter Gural of the Trans Astronautica Corporation will seek to improve the small asteroid detection methodologies.
The announcement comes following 16 NIAC I grants.
[Related: NASA, SpaceX sign new information sharing agreement]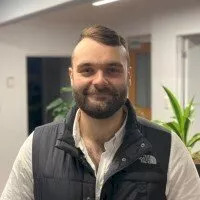 Liam began his career as a speechwriter at New South Wales Parliament before working for world-leading campaigns and research agencies in Sydney and Auckland. Throughout his career, Liam has managed and executed a range of international media and communications campaigns spanning politics, business, industrial relations and infrastructure. He's since shifted his attention to researching and writing extensively on geopolitics and defence, specifically in North Africa, the Middle East and Asia. He holds a Bachelor of Commerce from the University of Sydney and is undertaking a Masters in Strategy and Security from UNSW Canberra.
Receive the latest developments and updates on Australia's space industry direct to your inbox. Subscribe today to Space Connect here.