WA-based low-frequency radio telescope Murchison Widefield Array (MWA) has discovered a pulsar, a revolving neutron star, the International Centre for Radio Astronomy Research (ICRAR) has confirmed.
The MWA is a forerunner to the upcoming Square Kilometre Array (SKA), which recently secured a $387 million support package from the federal government. Construction on the SKA is expected to begin in 2022 and last for 10 years.
This is the first such occasion in which the MWA radio telescope has discovered a pulsar.
Curtin University PhD candidate from the ICRAR Nick Swainston uncovered the pulsar while undertaking research on the cosmic phenomenon.
"Pulsars are born as a result of supernovae — when a massive star explodes and dies, it can leave behind a collapsed core known as a neutron star," Swainston said.
"They're about one and a half times the mass of the sun, but all squeezed within only 20 kilometres, and they have ultra-strong magnetic fields."
Swainston explained that the genesis of the term 'pulsar': "Every time that emission sweeps across our line of sight, we see a pulse — that's why we call them pulsars. You can imagine it like a giant cosmic lighthouse."
Dr Ramesh Bhat, astronomer at ICRAR-Curtin, explained that the recently detected pulsar is some 3,000 light years away and rotates approximately once a second.
"That's incredibly fast compared to regular stars and planets," he said. "But in the world of pulsars, it's pretty normal."
"We've only scratched the surface," he said. "When we do this project at full-scale, we should find hundreds of pulsars in the coming years.
"A spoonful of material from a neutron star would weigh millions of tonnes.
"Their magnetic fields are some of the strongest in the universe — about 1,000 billion times stronger than that we have on Earth."
Professor Steven Tingay, director of the Murchison Widefield Array, argued that the findings suggest more pulsars can be discovered by Australian radio telescopes over the coming years.
"This finding is really exciting because the data processing is incredibly challenging, and the results show the potential for us to discover many more pulsars with the MWA and the low-frequency part of the SKA," Tingay said 
"The study of pulsars is one of the headline areas of science for the multibillion-dollar SKA, so it is great that our team is at the forefront of this work."
[Related: PM unveils plan for world's largest radio telescope in WA]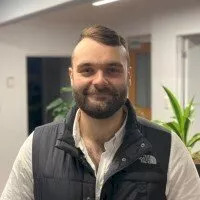 Liam began his career as a speechwriter at New South Wales Parliament before working for world-leading campaigns and research agencies in Sydney and Auckland. Throughout his career, Liam has managed and executed a range of international media and communications campaigns spanning politics, business, industrial relations and infrastructure. He's since shifted his attention to researching and writing extensively on geopolitics and defence, specifically in North Africa, the Middle East and Asia. He holds a Bachelor of Commerce from the University of Sydney and is undertaking a Masters in Strategy and Security from UNSW Canberra.
Receive the latest developments and updates on Australia's space industry direct to your inbox. Subscribe today to Space Connect here.